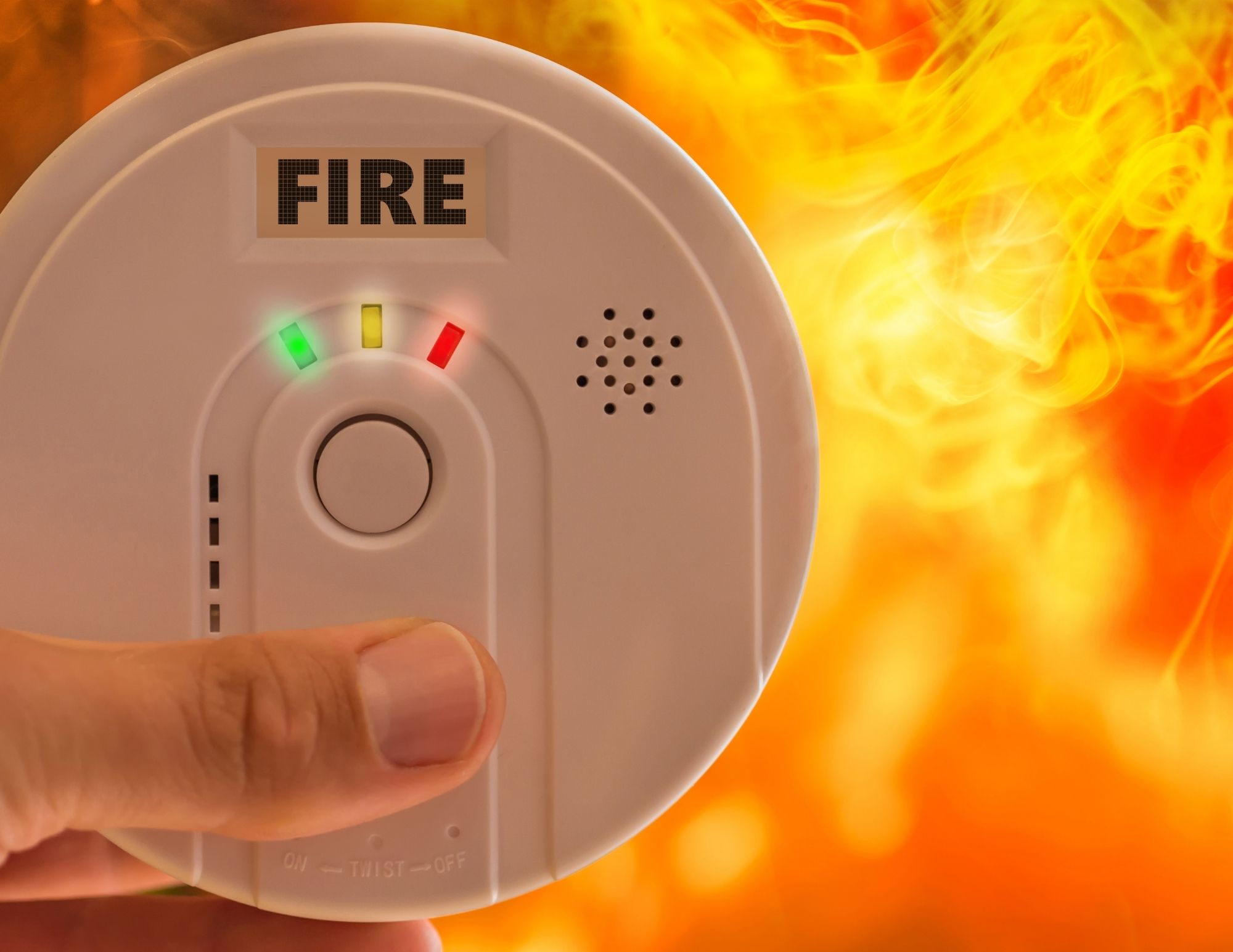 10 Reasons Why You Need POTS IN A BOX
Posted By:
Arisa Himmelein
We're excited to let you know that we are launching our latest service, POTS IN A BOX to help our customers replace their soon-to-be-extinct POTS lines for alarms, fire panels, elevators, faxes, and other lifeline services! Plain Old Telephone Services or POTS is going away soon (and prices are skyrocketing), and we now have a simple solution for our customers. Don't wait until your phone company starts charging $500 per line or shuts off service without warning.
The solution is simple: our all-in-one box replaces your phone lines for lifeline services and runs over your existing internet, with built-in 4G service and a 12 or 24-hour battery backup. It's certified by all localities, and we include the hardware in the monthly service fees. Service is less than half the price of current POTS lines. It's available in the US and Canada immediately. It will help you migrate away from the rapidly disappearing POTS onto a stable replacement that doesn't require changes to your lifeline services mentioned above.
Businesses who rely on analog technologies that don't work well with the newer, digital modes of communications will have challenges once POTS completely disappears. However, the good news is that the POTS IN A BOX enables businesses to continue using their analog systems over digital solutions with a singular device.
POTS IN A BOX is an LTE/Cellular/Wi-Fi/PSTN/FirstNet-capable router enabling many combinations of legacy analog wireline in-band Voice, M2M, Data, DTMF, Analog Data Modem Tones, Fax and Alarm System Signals. Historically supported by POTS Lines, these functions can be delivered via POTS IN A BOX and carried over LAN or WAN internet connections such as fiber optics or cable connections.
While this makes the POTS IN A BOX a superhero for most of us, there are some surprising powers the device can bring to your technology stack. Here are ten things you may not have known that the POTS IN A BOX device can do:
Network Failover Capabilities
Use Dual SIM/LTE, Ethernet, or Wi-Fi: The POTS IN A BOX does not use just one failover method, but three. Basic Dual SIM failover involves using two LTE SIM cards, so if one card fails, the service will automatically and seamlessly transfer to the second. The ethernet or Wi-Fi connection can be used as a primary or secondary connection.
Support for Reliable Legacy Fax Transmission
Fax machines are standard communications devices for most of us and in some cases are even required for compliance reasons; as fax terminals are thought to be one of the most secure communications transmission protocols. But fax transmission is not compatible with the newer digital transmission protocols; many have had to maintain the copper, analog lines needed for reliable fax communications. However, the POTS IN A BOX mimics the power of the analog transmission lines, enabling your fax lines to work over digital and IP transmission lines with the same level of accuracy and reliability you have become accustomed to.
VoIP Transmission for Voice Calls with Advanced Features
Three-way calling, blind transfer, call recording. These are just some VoIP features the POTS IN A BOX gives you access to with your current analog telephony devices.
Supports Multiple Protocols for Fire & Security Alarms
The 2013 edition of NFPA 72 allows for multiple communications methods, including the internet and a single cellular appliance to replace all existing fire panel wireline communications landlines. The POTS IN A BOX meets the compliance requirements for this device and meets requirements for the UL 60950-1 and UL E335801.
Extends the Life of your Analog Endpoints
POTS IN A BOX is such a unique technology that it can even make older analog devices function the same way they always have but on newer, digital networks. That vintage 1980s handset that has graced your bedside since your teenage years suddenly has been given a new gift of life. The POTS IN A BOX can convert the analog signals from these devices into digital with superior accuracy and reliability, enabling you to keep working with the tools you have grown accustomed to.
Legacy Analog Modem for Various Applications
Strange to think, but there was a day when the internet was not an "always-on" technology. And you had to carefully moderate the amount of time you spent "on the web" to make sure you were still reachable over the telephone. Unless you had the resources to have a dedicated phone line just for your internet connection. Most of us did not. The modem's chirpy tones and dissonant screech as it worked its magic to connect to the world wide web can bring a sense of nostalgia for those of us who are old enough to remember it. But despite its vintage nature, there are devices, believe it or not, that still rely on this analog technology to function. Some older cash registers, for example, still dial up that phone line to authorize a credit card transaction. And thanks to the POTS IN A BOX, there is no need for a business to remove all these analog modem devices from their technology network.
Elevator Alarm Monitoring and Emergency Communications
In 1968, the numbers 9-1-1 were established as the nationwide telephone number for users to call in emergencies that would directly connect them to the resource needed. Technology built into the copper PSTN enabled emergency responders to pinpoint the exact location the call was being made from, meaning that no words even needed to be spoken for the emergency personnel to find the caller. Unfortunately, even with the advances and benefits of newer digital technologies, 911 was unreliable, and location information was not as accurate. In the same way, like cell phones, a digital handset can connect from any internet connection, so the location is not stationary. The POTS IN A BOX® provides a communications network interface and pathway, alarm signals initiated by and from the fire panel communications devices can be transmitted over several different telcos provisioned pathways including MPLS, Internet, and the Digital Cellular Data Network to a designated monitoring station.
Support Analog M2M (Machine-to-Machine) Needs
Did you know that the POTS IN A BOX does more than connect your analog telephony equipment to the digital PSTN? The POTS IN A BOX can actively monitor analog machine needs, such as sharing the activities of one valve to the machine monitoring the function, giving new life to older machines, and giving you vital data on the health and production of the equipment being monitored.
SCADA Support – Telemetry Command/Control for Telecom, Waste/Water, Energy, Oil & Gas, Transportation
SCADA (supervisory control and data acquisition) are systems comprised of a combination of computers, GUIs, and peripheral devices (usually controllers) all working together for monitoring and feeding data back to a central "hub." For example, maybe there is a system of 800 gauges or sensors in a factory that all send their real-time (or set interval) data back to the hub where it is processed and used to feed information into a GUI so that humans can analyze it, looking for discrepancies and other errors. If an error is found, a remote operator can then make adjustments and ensure the continuation of service for the system. The POTS IN A BOX® facilitates this communication to continue even after a switch over to digital.
Auto-dial for Elevator, Paging, and Taxi Phone Lines
Elevators are highly regulated locally and nationally. While the local level varies depending on where you are, the national standard in effect for accessible and usable buildings and facilities is ICC/ANSI A117.1. There are additional requirements for using buildings and elements within this standard by persons with a wide range of abilities. One of these is the requirement that the handset within the elevator itself must be auto-dial, that once the receiver is listed, the receiving ends phone begins ringing. And replacing these POTS-connected devices can be achieved without replacing the entire unit – thanks to POTS IN A BOX. The same can be said for auto-dial handsets for taxi and paging lines, keeping you connected seamlessly.
Get Started Today With POTS IN A BOX
The POTS IN A BOX is a unique device that can bring new life to your old equipment, enabling you to continue providing the service and products you've invested so much time in while also keeping up with the changing technology and communication needs. So if you're interested in ensuring all your lifeline services stay intact after POTS goes away,
let us know!
We're more than happy to help.