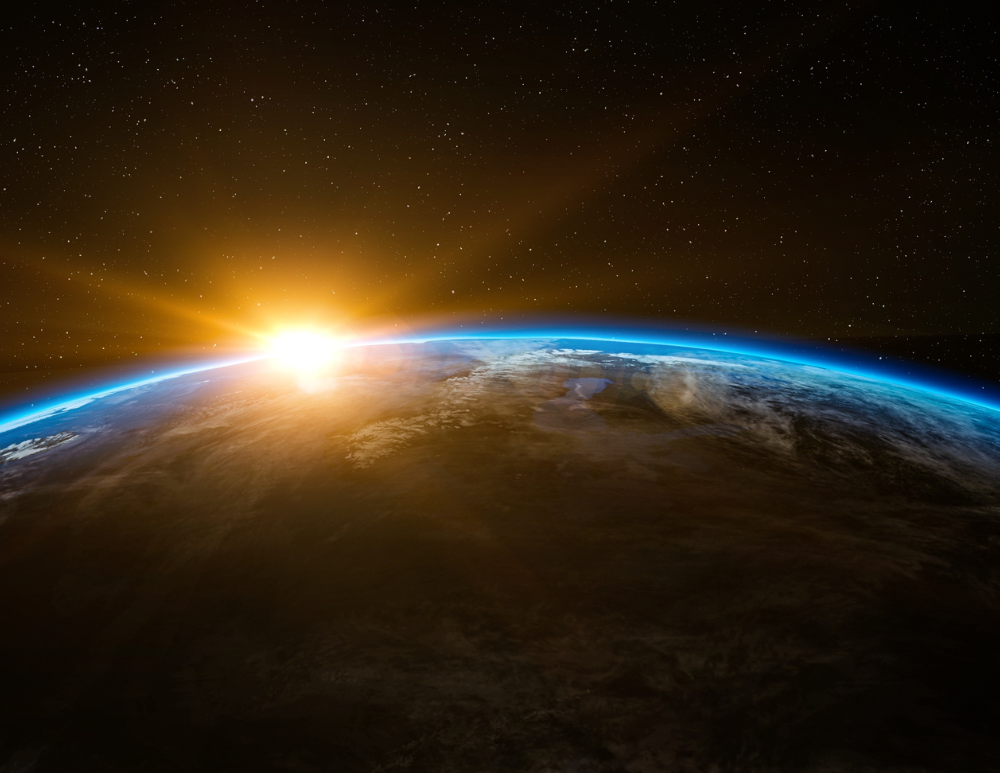 Everything You Need to Know About SpaceX's Starlink Satellite Internet
Elon Musk is a multi-billionaire entrepreneur whose various ventures include the electric car company Tesla, the space manufacturing company SpaceX, and his attempt to take over Twitter. But now, Musk is focused on developing Starlink, an initiative by SpaceX that aims to provide internet connectivity to everyone on Earth using a network of private satellites.
What is Starlink?
After years of development, SpaceX's Starlink project started to take off in 2021. In January 2021, it successfully delivered over a thousand satellites into orbit. A year later, the company now boasts over 2,000 satellites operating overhead.
Like other satellite internet providers, Starlink aims to provide high-speed internet connectivity to people in rural areas. The company also plans to expand its services to other regions.
The Starlink hardware includes a router and satellite dish, which you can use to receive the signal from the satellites. According to Starlink's website, the company is ideally suited to provide high-speed internet connectivity to areas where the traditional ground infrastructure can't keep up with the demand for broadband internet. Through its satellites, the company can deliver internet service to places where other providers might not be able to provide it.
Although Starlink's service is currently only available in select regions, such as Canada, the US, and Europe, the company has already shipped over 100,000 satellite terminals to its customers. As more satellites are launched into the constellation, the company's coverage map will continue to grow. Eventually, Starlink aims to blanket the planet with a high-speed Wi-Fi signal.
How Do You Set Up Starlink Connectivity?
You must set up a small satellite dish to connect to the internet using the Starlink hardware. Then, you can mount it on the roof or outside your location. The company also offers mounting options for different types of objects. In addition, a Starlink app for iOS and Android allows users to customize their receiver's location and position.
Starlink Issues
Despite the company's success, Starlink still faces a backlog of potential customers waiting for their equipment and service to start. Some of the countries where the company has offered services include Ukraine. In February, Musk noted that additional terminals for internet connectivity were being sent to Ukraine after Russia seized control of the country. The Washington Post reported that the move cost the US government around $3 million.
Starlink has faced various controversies amidst SpaceX's success. For instance, scientific community members raised concerns about the effects of the company's satellites on the night sky. In addition, other satellite internet competitors such as Amazon's Project Kuiper and Viasat have noticed Starlink's growing popularity pushing them to put regulatory attempts to slow its success.
Also, in August, the Federal Communications Commission decided to cancel the almost $886 million in grants that Starlink had nearly secured. The FCC claimed that the company failed to meet the internet speed requirements that it promised to deliver. However, Jessica Rosenworcel, the agency's chairman, still praised the company's technology.
Although Starlink is still in its beta phase, it's been reported that there are over 2,000 satellites in orbit. The company says that it's working on adding more satellites to its network. Unfortunately, due to the speed of low-earth satellites, there aren't always enough of them to maintain a constant connection.
The lack of satellites can cause internet connections to break down during calls. Fortunately, SpaceX, the company managing Starlink's launch and operation, is promising that the situation will improve. The company noted that it's working on improving the connectivity of its satellites and its network software.
Can SimpleVoIP's Phone Service Work by Using Starlink?
According to a testing site, Starlink's average speed in the US during the third quarter of 2021 was around 87.25 megabits per second. SimpleVoIP's phone services only require 85k of bandwidth per call, meaning for those who sign up for Starlink, SimpleVoIP's phone service will work seamlessly with the new satellite internet service. The average latency for Starlink and phones in milliseconds is generally great, under 100-150ms.
Starlink has thousands of small satellites placed in low-earth orbit to provide its customers with high-speed internet connectivity. These are much closer to Earth than the previous generation satellites, which can travel thousands of miles away. Starlink's satellites also offer lower latency, which means that data can be sent and received from the service much faster.
We're very excited that Starlink is bringing high-speed internet connectivity to rural areas that previously didn't have access to this service. To keep track of its connectivity status, Starlink users can use its app, which is available for Android and iOS, to check their internet connection. This feature can help them determine if their connection is stable enough for calls.
VoIP has proven time and time again that it's several times more affordable compared to legacy phone service providers. SimpleVoIP can help you save a lot of money while guaranteeing comprehensive solutions, abundant features, and dependable services to solve all your communication problems.
Reach out to us
and learn more about our services!