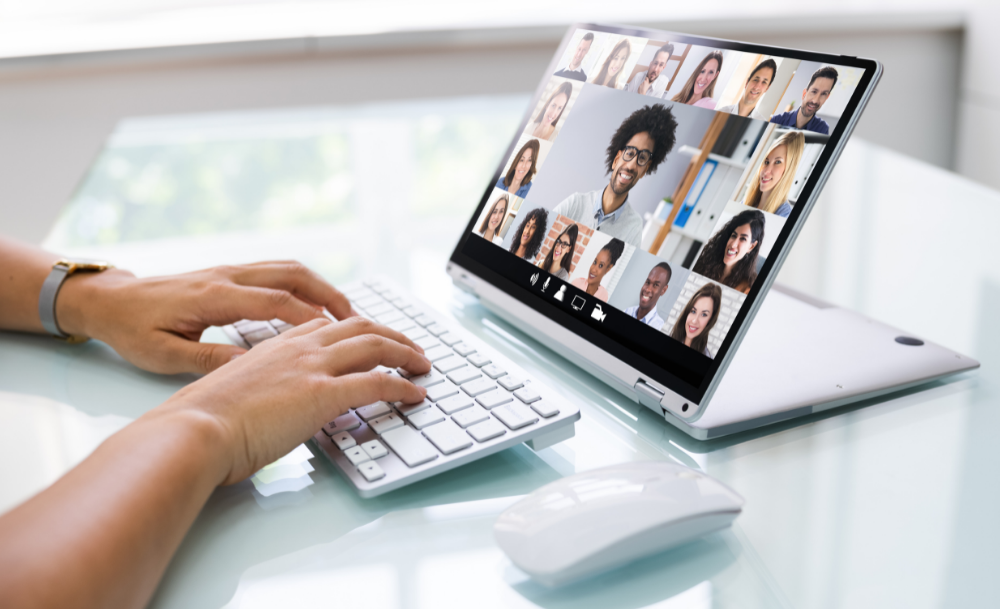 Here's What You Missed During Our Enhanced Analytics Webinar!
Posted By:
Arisa Himmelein
We would like to thank our clients who joined us last September 17 on our webinar called "Make Informed Business Decisions with Enhanced Analytics."
We were so excited to conduct the webinar to demonstrate the latest product offering of SimpleVoIP, Enhanced Analytics!
During the webinar, clients were able to see the wide range of historical reports that Enhanced Analytics can provide their businesses. These reports show information on internal performance status and customer experiences. In addition, Enhanced Analytics records data through real-time and live call statistics to ensure that our clients have a 360-degree view of their business health through their outgoing and incoming calls.
Although we have some call recording and reporting features built into our SimpleVoIP admin portal, Enhanced Analytics takes it to the next level.
There's a lot of data and power within our clients' inbound and outbound calls. Millions of calls are made every day on this network, and pulling that data for clients to make operational decisions for their businesses can be highly beneficial. For example, by monitoring call volume and line usage, they can identify business communication trends and be sure to meet their customers' requirements. We also discussed how reports could be personalized and filtered to display only relevant data to certain members of their companies. One of the critical features of Enhanced Analytics is automated report scheduling that our clients can use to create real-time reports and historical reports. Then, clients can schedule those reports with personalized filters to be delivered regularly, whether daily, weekly, or monthly to any person in their organization.
Our reporting features help our clients track staff productivity and monitor customer experiences. By monitoring staff performance and customer experience over time, you can see how calls are handled and how much time is spent on them. By tracking live information on active calls, Enhanced Analytics enables you to make informed changes and avoid "waiting calls" to transition into abandoned calls. And when you do get abandoned calls, our unreturned abandoned calls report shows you all the customers who called in to your store but weren't answered. An unanswered call may be a loss in revenue, but now you have every chance to call them back with the report to complete a sale, and that's something that hasn't been available until now.
There are so many more features of Enhanced Analytics, and you can see them during our
.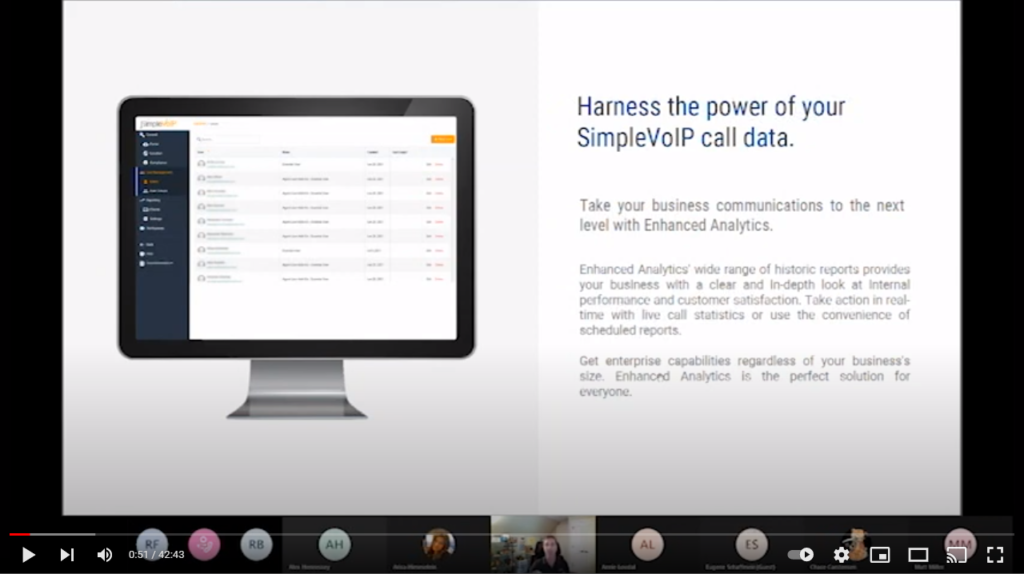 If you'd like more information, please reach out to sales@simplevoip.com or call 855-899-8647.