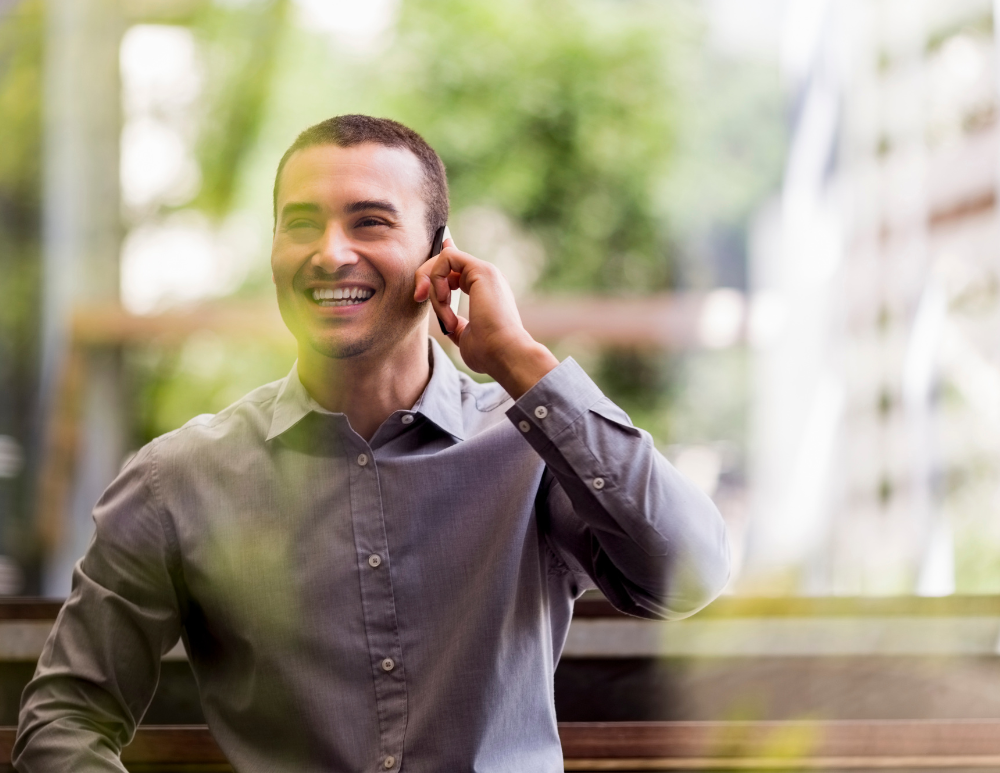 How Communication Evolves with Technology
Posted By:
Arisa Himmelein
Throughout history, humans have invented various forms of communication. From snail mail to telephones, we've continuously evolved how we communicate with each other. The invention of the electric telegraph in 1831 is regarded as one of the most significant developments in communication. Of course, post was already a form of communication before this, but during the 19th century, electrical engineering provided a revolutionary innovation.

Before the Industrial Revolution, people had to wait for days or weeks to hear from their friends and family. Thanks to the latest technological advancements, people can now communicate with each other easily.

Today, digital methods have replaced almost all forms of communication. For instance, can you remember the last time you wrote a letter to notify a family member, co-worker, boss, or friend about anything? Nowadays, most individuals use emails, texts, video calls, chat, and phone calls to communicate in the workplace and everyday life.

The technological advancements that have occurred over the years have significantly impacted how people communicate. Due to the changes, traditional forms of communication such as sending letters are no longer feasible. With the rise of technology, people now have more options when it comes to communication.
The Phone
The telephone was first invented in 1849, and within 50 years, it became an essential item in homes and offices. However, the privacy and flexibility of the device were severely affected by the use of tethered devices. In 1973, the mobile phone was introduced by Motorola. This innovation led to a chain of technological advancements that have changed the way we communicate.

Initially, smartphones were designed for the enterprise market, bridging the gap between a personal digital assistant and a phone. During the 1990s, various forms of communication, such as instant messaging, were introduced. In 1996, Nokia introduced the first smartphone that featured a QWERTY keyboard. Then, in 2007, Steve Jobs unveiled the first iPhone. It paved the way for smartphones with a touchscreen keyboard and a large screen. Apple then launched its Apple app store, and by 2010, most phone devices became touchscreen-only and were used for various reasons, with all the apps you can download for gaming, scheduling, learning, communicating, and so much more.
The Rise of the Internet
The rise of the internet has dramatically impacted the way people communicate. These include video calls, two-way social networking, and phone calls using the internet, which we now call VoIP. In addition, it has made it easier and faster for people to stay in touch with each other, allowing them to express themselves through various forms of social media. The internet provided options for individuals to reach other people and opened many opportunities for businesses to reach more customers.
4G, 5G, and 6G
The next generation of mobile networks, known as 5G, brings about various improvements in how people communicate. For example, it will allow users to download and upload data faster, and it will also enable them to make instant communication easier.

Currently, 4G smartphones have a transmission speed of around 21 megabits per second. With 5G, users will experience up to 1,000 times faster speeds. According to the Consumer Technology Association, a two-hour movie can be downloaded in 3.6 seconds. In addition, the impact of 5G will go beyond smartphones, allowing other devices to connect simultaneously.

Although it's still in its early stages of development, 6G is already being talked about. It will provide users with the necessary technological advancements to make communication easier. It will also form the foundation for a connected society.
Video Calls
One of the most notable changes is the ability to send and receive video messages and videos. This allows people to talk to their friends and family more personally.

The ability to send and receive video messages allows people to talk to their friends and family more personally. In addition, video conferences allow businesses to view charts and other data, and they can also make presentations.
Modernizing Text Messaging
Text messaging started as a way to send and receive messages. Today, people can send and receive messages in seconds. They can also add various effects to their messages, such as images and emojis.

With the ability to send and receive video messages, we can now connect with people at a moment's notice. It's a safe bet that the speed of technology will continue to affect the development of communication tech.
The Evolution of Technology and Communication
The rapid emergence and evolution of modern technologies have made it easy for people to stay connected to their devices, even on the go.

Using the internet to reach people is now essential because the FCC has mandated telecommunication companies stop providing copper line services to consumers. After all, with all the evolving technologies this modern world has to offer, it just doesn't have a place for traditional wiring anymore like it did in the 1800s.

SimpleVoIP has evolved with the times to accommodate the best way for our clients to communicate with their customers. We develop bespoke and modern solutions to serve our clients by creating comprehensive features, dashboards with extensive information and reports, high-quality voice, customized auto-attendants, and call flows.

With us, you can rest assured that your business will run with state-of-the-art communication processes. If you're interested to learn more about our services and how we can get your business to evolve with the times, reach out to us! We'll be happy to provide you with a free consultation.