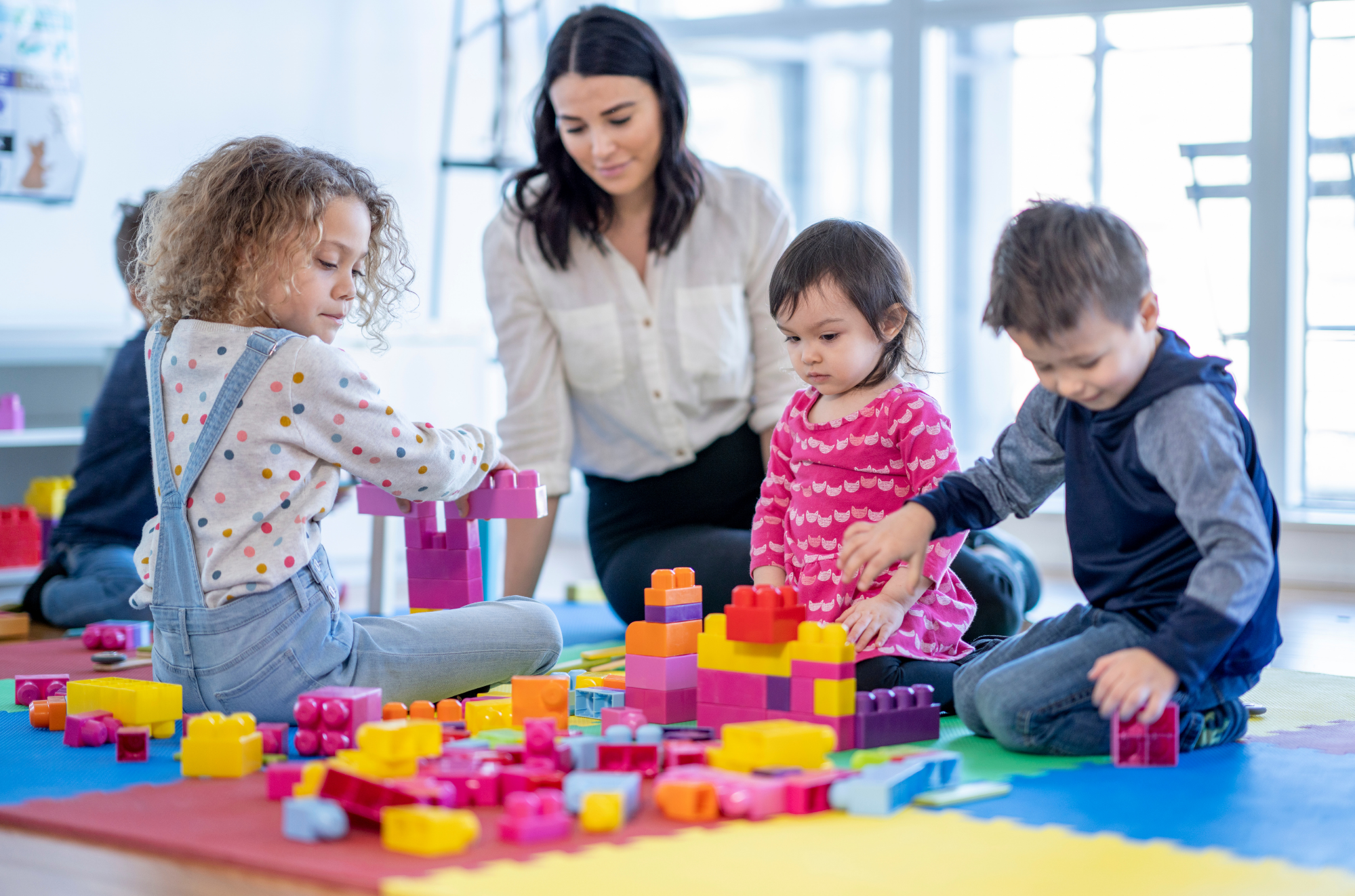 Learn How Childcare Network Responded to COVID-19 by Using VoIP
Posted By:
Arisa Himmelein
About
Childcare Network is the fourth largest for-profit childcare service provider in the United States. With over 30,000 children in ten southern states and 300 schools, Childcare Network is one of the country's leading early childhood education organizations. They provide high-quality childcare services at an accessible price because they are committed to their mission of being the working parent's best friend.
Challenges
Childcare Network needed to increase its ROI on its phone system by reusing portions of its current structure. In addition, they wanted these existing products to transfer over to a new VoIP service provider that offered an easy-to-use portal with customizable features to fit their business needs at an affordable price, which is why they reached out to SimpleVoIP.
Solution
SimpleVoIP provides flexibility so that their clients can use their existing phones as long as they are certified on SimpleVoIP's network. SimpleVoIP can certify select models from major manufacturers such as Polycom, Cisco, Panasonic, and Yealink. SimpleVoIP supports the majority of handsets, and they were able to reuse Childcare Network's existing infrastructure investment in Polycom phones So, to certify and test their phone equipment, SimpleVoIP created configurations to ensure that Childcare Network's phone equipment is compatible with SimpleVoIP's network.
Successful System Transfer and Installation
To understand Childcare Network's unique needs, SimpleVoIP's engineers traveled to active CN schools and facilities. SimpleVoIP partnered with Childcare Network's leadership to analyze their setup and offer suggestions to improve the on-site experience for administrators, teachers, and care providers. Additionally, the analysis provided corporate teams ways to better support their front-line staff, using efficient call paths, call routing, and beneficial hardware integrations. The project rollout started in early 2019, and SimpleVoIP created a timetable for the dates that Childcare Network needed phone installations. SimpleVoIP constructed a way for Childcare Network to provide them with MAC addresses for their phones, which they could easily convert to SimpleVoIP's network. After provisioning the locations, installers then went to the schools and installed the phones by factory resetting them and updating their configuration. The Childcare Network team used their internal team to provide the local installations with SimpleVoIP supporting them as consultants. During the deployment, SV consultations included scheduling assistance for number portability, equipment delivery, and firmware updates. They also provided live training sessions and tailored documentation for their corporate team on all SV systems that the Childcare team used to train their nationwide network of technicians, managers, and directors. One of the project's unique aspects is that Childcare Network does not have a standard number of phones on each site. Some of their locations have as few as three or four phones, and some have as many as 30. With that in mind, SimpleVoIP built out very customized call flows on a site-by-site basis which is not a standard service that most of SimpleVoIP's competitors provide. On top of that, SimpleVoIP continuously provides support as Childcare Network scales and expands its business and its phone system.
Intra-Site Dialing and Site-by-Site Dialing
SimpleVoIP provided customizations such as intra-site dialing wherein one classroom or office can call another classroom via extensions. In addition, SimpleVoIP also created site-to-site dialing wherein one site can call another site through speed dials. Finally, they also configured their classroom phones to be unresponsive to children dialing random phone numbers but ensured they could call 911. Childcare Network operates in a distinct environment with extensive safety requirements. To assist, SV natively built into the configuration the capability of a singular phone system covering multiple buildings on more extensive Childcare locations. But with an extra safety function, that first responders will have the exact address of each building if the need arises that 911 is required. This safety precaution is vital with locations where SV extended the safety net to pools, cafeterias, and kitchens.
Agile and Customized Solutions During the Pandemic
It was unavoidable that school closures happened during the COVID-19 pandemic. SimpleVoIP set up emergency messaging so that if Childcare Network closed one location, SimpleVoIP could forward their calls to a different site. Childcare Network highly appreciated SimpleVoIP's agility and flexibility, as several schools had to change their auto-attendant messages and call flows frequently, as many as 5 to 6 times a day. The messages were used to inform parents about new school hours, which frequently changed during a time of uncertainty. SimpleVoIP developed processes specifically for Childcare Network and designed extra call flows so whenever the need arose, the call flows were readily available at any moment's notice. During that time, SimpleVoIP solved several customization requests and provided options for relaying messages on phones to ensure the safety of children, parents, and employees.
Results
In recognition of the benefit of SimpleVoIP services, Childcare Network decided to integrate the SimpleVoIP platform to its corporate headquarters and various regional offices.
Corporate Employees Were Able to Answer Office Phone Calls from the SimpleVoIP App
When the COVID pandemic struck, Childcare was caught in the nationwide pivot to working from home. In response, SimpleVoIP made our comprehensive platform available to their employees, routing all office calls to each user's SimpleVoIP application. Available on IOS, iPadOS, Google Play Store, Windows Store, and macOS. The Childcare team's calls were routed efficiently, and it was as though they had never let the office to anyone calling in. And as the country reopens and moves into a hybrid work environment, Childcare Network is empowered to make the best choice for their employees without increasing costs to their VoIP network. SimpleVoIP supported Childcare Network by setting up tools and features that they needed during the pandemic. By doing so, CNI was able to respond to their customers' needs efficiently and effectively. SimpleVoIP is a huge advocate of supporting their clients to the best of their ability, especially during a crisis. So, if you'd like to learn more about how we can help support your business, too, please contact sales@simplevoip.com or call 855-899-8647.