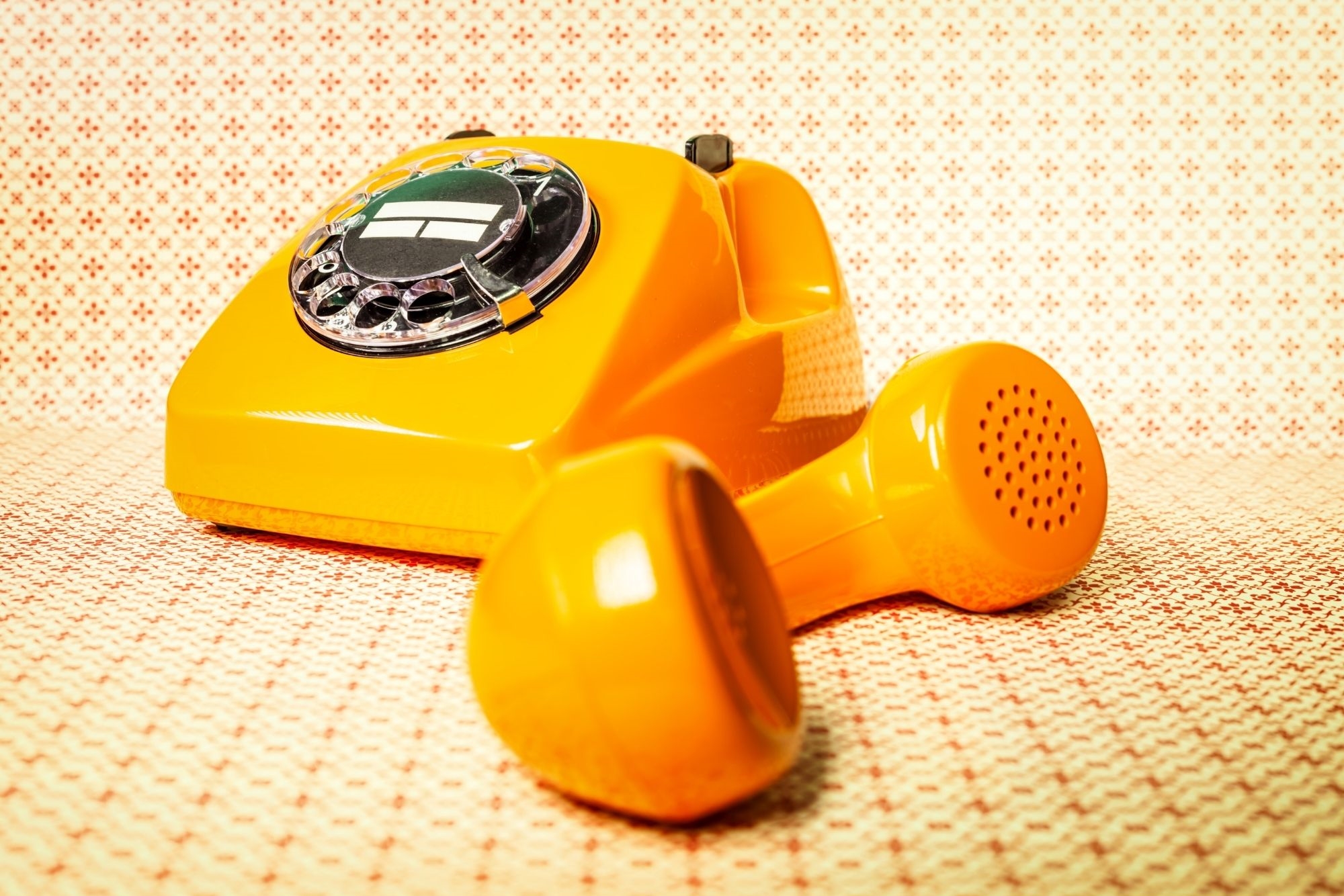 POTS will be Gone by August 2022, and It's Time to Prepare.
Posted By:
Arisa Himmelein
The Federal Communications Commission recently issued an order (10-72A1) requiring telephone providers to replace their Plain Old Telephone System lines with alternative services such as fiber or wireless connections by August 2022.

Although POTS is no longer commonly used in the residential space, they're still prevalent in many businesses. As the digital age has progressed, the copper-wire landline system used for generations will be replaced by a new generation of phone systems designed to provide high-speed connectivity.

Why are Plain Old Telephone Systems Being Replaced?
The traditional copper network is getting replaced because it doesn't have the capacity or speed to support modern technology, such as VoIP. Also, since most Americans use cellular phones as their primary communication device, plain old telephone lines no longer serve the general public. We've been writing about how many companies are starting to decommission their copper wire-based networks. Aside from being outdated, these networks also became more expensive to maintain.

Since carriers are slowly phasing out the old copper lines, they have started to discourage the continued use of these services by increasing the prices and ending their support contracts. According to the FCC, there are currently around 36 million active plain old telephone lines in the US that the industry will no longer support.

It's Expensive and Outdated
As the cost for these lines increases, people will have to pay more for them. In addition, the lack of support will also cause more people to opt-out of these lines. On average, we've seen a POTS line cost around $65 per month. In recent months, we've seen the major carriers increase these fees to over $430 per line per month. If you're a business with 200 POTS lines across 100 locations, your bill could be over $86,000 per month for antiquated technology.

Here's Why You Should Switch to VoIP
VoIP has the potential to save over 90% and add an extensive feature set to bring your enterprise into the next generation, especially if you choose SimpleVoIP as your new service provider. This is why the FCC has decided to ask the major providers to terminate their copper POTS lines by August 2022.

Thankfully, the transition will not affect the service of millions of Americans. Instead, it will allow telephone companies to move their customers to a cheaper digital network. This process has already happened in various parts of the country.

In April 2019, Verizon Business sent a notice to its channel partners that all existing VZB POTS lines must be migrated to a new product or be disconnected. This move has significant implications for everyone.

Due to the evolution of the communications marketplace, the public interest has no longer been served by the legacy regulations and costs associated with maintaining these services. Instead, it has become a vice to preserve the existing technologies and services that major local exchange carriers no longer support.

Before the transition begins, customers must assess the impact on their business. They should also ensure that they are getting the right services for the right price.

Technology changes are made to improve the performance of various systems. Some of these include improving the safety and security of elevators, establishing a new VoIP system, and implementing a new 911 access system.

SimpleVoIP provides 911 services, park lines, speed dialing, voicemail, phone paging, voicemail to email transcription, text messaging, Three-way calling, and so much more. In addition, we offer white glove services at a more affordable cost compared to several other providers in the industry.

Also, if your company doesn't have an in-house technology team, you should consider hiring a service provider who can help you throughout the process of moving your POTS lines to VoIP.

SimpleVoIP can help you identify the necessary changes and guide you through the step-by-step process of migrating from plain old telephone systems to a new generation of phone systems with high-speed connectivity. Email sales@simplevoip.com or call 855-899-8647 to learn more!