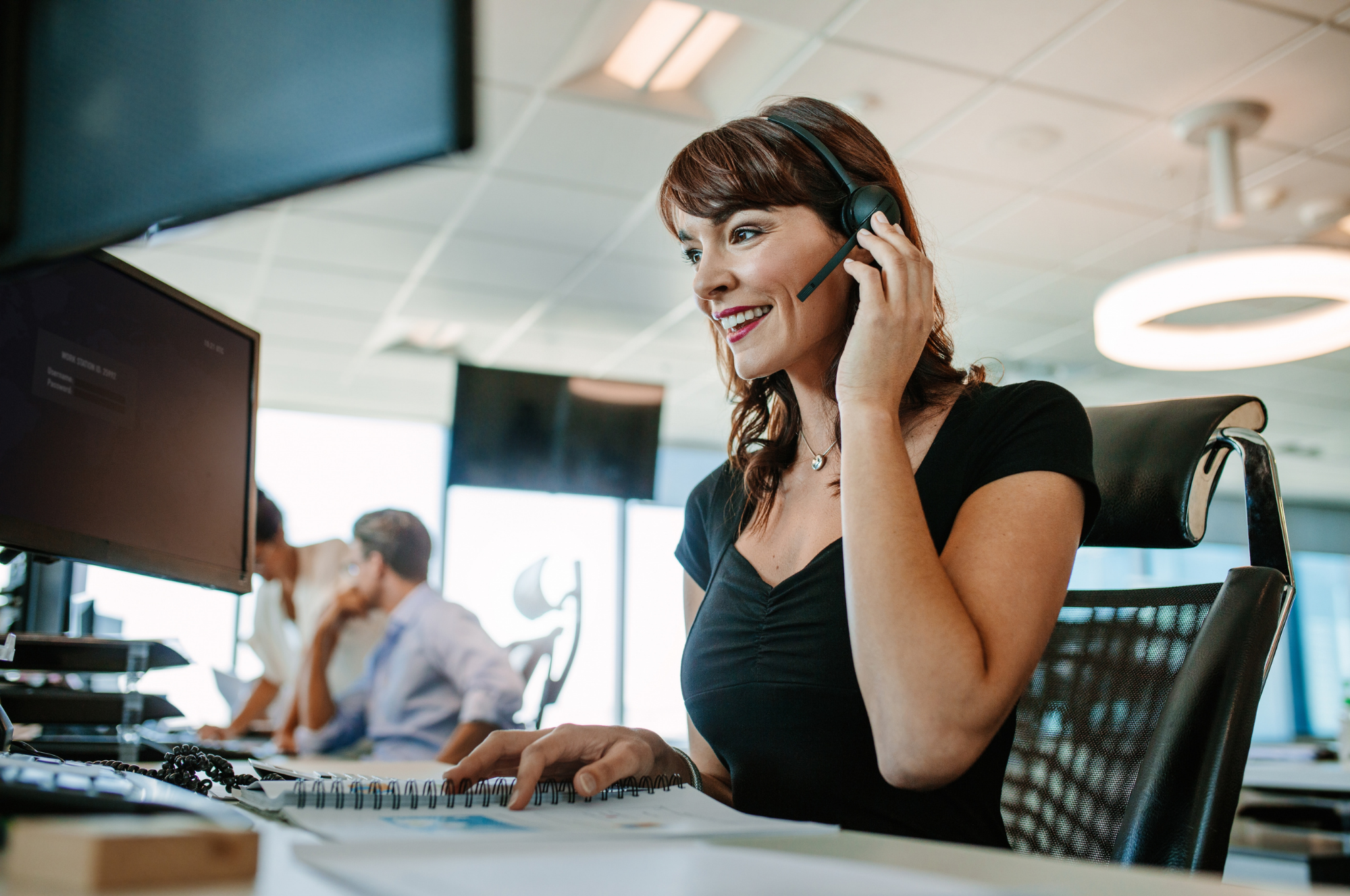 Reach Your Business's Full Potential with Enhanced Analytics
Posted By:
Arisa Himmelein
Communication is an essential aspect of a business. As a person who runs one, I'm sure that you've set up several ways to ensure that your customers can reach you when they require your product or service. But, in this era of technology, data is a massive part of how businesses continually push themselves to succeed. So, if you have your communications set up but you're not leveraging data from it. You'll miss out on opportunities to monitor and identify trends that can help your business reach its full potential.
Leverage Call Analytics to Increase Your Business Revenue
Several phone solutions can help you gather data, and call analytics is the most valuable one. But, before we delve in further, let's get an idea of what call analytics can do for you. Call analytics is a process utilized for gathering, processing, and analyzing call data. It helps your business identify opportunities that can increase your revenue. Call analytics technology is becoming more prevalent in every industry. It enables large enterprises to small business owners improve their overall performance ahead of competitors by monitoring and tracking their calls. In addition, businesses gather data from this type of call technology to propel their marketing and sales strategies. Having limited access to call data can lead to ineffective marketing efforts, affecting your sales results. So, you must get a comprehensive view and understanding of your communication to create ingenious plans of action based on rich and insightful information. Call analytics provide you insights that go beyond identifying who called you. It gives you an understanding of why your customers are calling you in the first place. These insights will inform you about the kind of products or services that you should offer at specific dates and times to provide an outstanding customer experience.
SimpleVoIP's Enhanced Analytics Provides You with All the Data You Need
If you've been looking for ways to leverage data from your phone calls, text messages, voice recordings, and more, then you're looking at the right place. SimpleVoIP offers VoIP services that encompass all the communication you need for your business, including call analytics. Our call analytics platform, Enhanced Analytics, is the ultimate cloud-based solution for businesses wanting to gain a complete view of their customer experience and internal performance. With scheduled reports, you can always stay in control of your data and keep up with all the latest trends and provide a clear picture of your business' performance.
Monitor Your Business Performance and Improve Your Results
The more you know about your company's communications, the more you can measure and improve your results. For example, you can easily monitor and report your employees' performance and customer interactions with call reporting. With Enhanced Analytics, you can automatically segment calls and monitor their progress as they pass through.
Quick and Easy Reporting and Analysis
We know that reporting and analysis are time-consuming if you do it manually. Not to worry, though, because, with Enhanced Analytics, you can automatically see the underlying data in reports, dramatically reducing analyzing and reporting time. It allows you to easily navigate essential information quickly, helping you immediately understand what is happening. In addition, managers can have access to a complete breakdown of calls made and received, including time spent handling and unavailable.
Identify Business Communication Trends
If you want to understand your customers' buying processes and decisions, you need to know their complete experience. Line usage reports will help you monitor and analyze the call volume and identify business communication trends. A lost call is a lost revenue opportunity, and we want to get you all the chances to get those opportunities back. So, with our call analytics platform, you can procure data from all abandoned calls, which allows you to call them back.
Customize Reports to Your Needs
Easily create and customize reports that will help you measure and improve the effectiveness of your communications. For example, wallboards can draw attention to potential issues in real-time, empowering your managers to make intelligent decisions as situations unfold. By tracking live information about calls, Enhanced Analytics helps you make informed decisions when handling calls. In addition, display employees' progress in real-time; this will improve the customer experience and maintain performance targets. Enhanced Analytics can scale to your requirements. So, whether you're a small business or an enterprise, our call analytics offering is customizable to fit your needs. We're unlike any other VoIP company because our services can be personalized to your requirements. We understand that your company has its unique needs, and we're here to provide customized solutions just for you. If you're interested in learning more about our services. Contact
sales@simplevoip.com
or call us at
855-899-8647
.