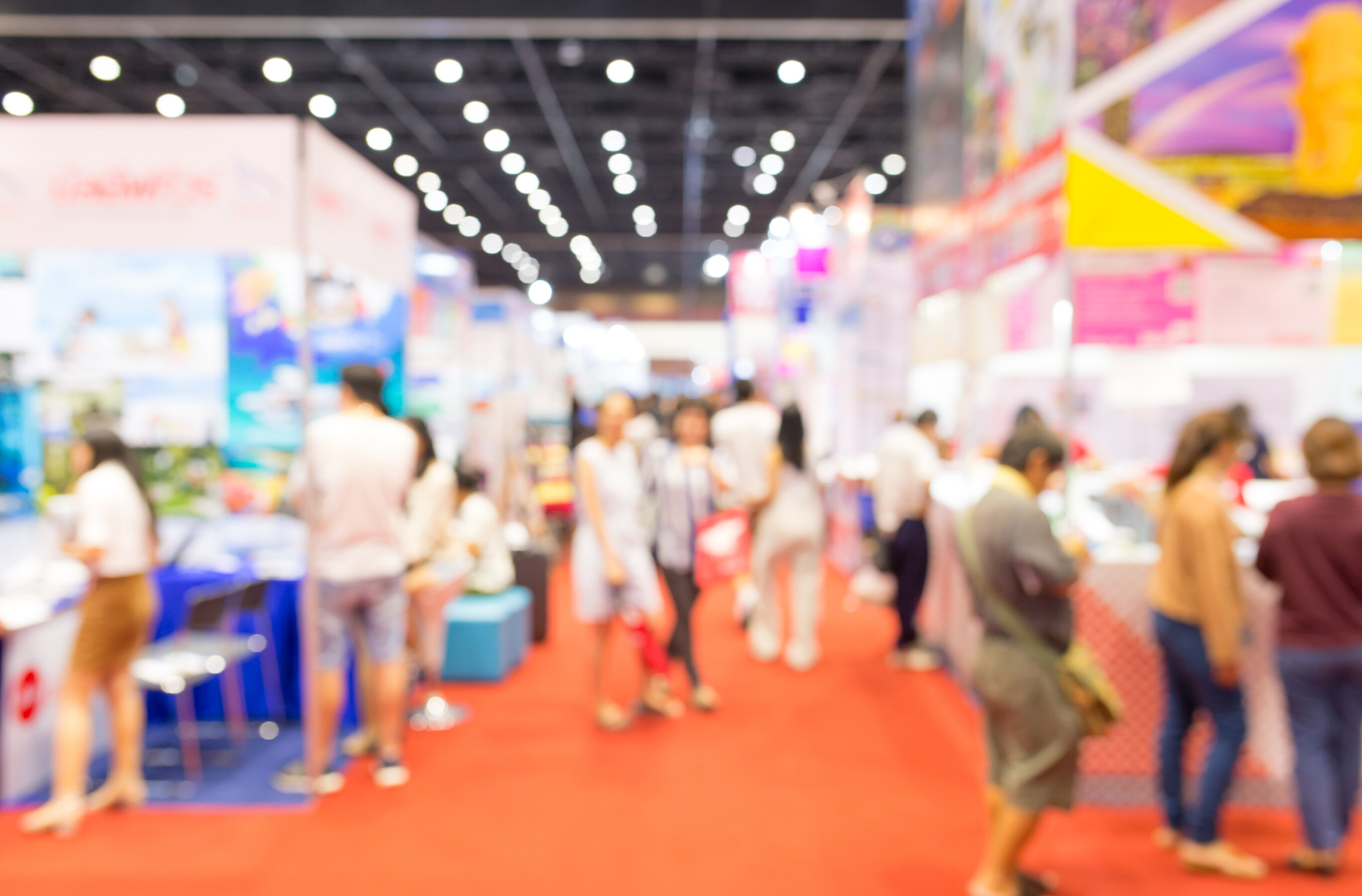 Why It's Important to Attend Tradeshows in 2022
We're ringing in the new year soon, and this is the time to set new goals for 2022. Businesses, of course, are figuring out ways to expand their market hold, and what better way to do that than joining events specifically geared to their industries.
Build Relationships with Key Stakeholders in the Industry
Attending tradeshows and conventions is a great way to build relationships with other like-minded individuals in your industry. According to the research conducted by Tradeshow Week, 96% of senior executives in the private and public sectors say they are attending an important convention or tradeshow this year. The respondents were mainly company owners, CEOs, and other senior executives.
Keep Up-to-Date with the Latest Industry Trends and Technologies
The survey revealed that attendees are most likely to attend shows to keep up-to-date with industry trends and issues, network with other attendees, and see new products and companies at once. This finding coincides with the latest corporate buying trends. As a result, events are becoming more critical in the product buying process because prospects need to see demonstrations before ultimately deciding on a purchase.
In today's challenging economy, it is more important than ever that executives stay informed about industry trends and build strong relationships with their peers. In addition, there is much value in staying updated with the latest technologies to improve your business and learn about different service providers that provide more benefits at lesser costs.
A high number of visitors at a show is significant for generating leads. Attending events can be used for various reasons, such as research, networking, and sales negotiations. An excellent place to start is looking for trade shows relevant to your industry. This will help you find events that are happening in your market area.
Tradeshows help businesses stay up to date with the latest trends and technologies in their industry. In addition, attending a trade show is an excellent way for businesses to stay ahead of their competition and develop new products and processes. Doing so allows a company to monitor the competition and change how they operate.
Learn from Prominent Brands
Doing market research can expose companies to unknown products and trends, affecting their business decisions. In addition, a trade show is a great way for businesses to train their employees. It's also a great place to educate their customers.
Many tradeshows have learning environments and training that their member organizations put together. Expos are great for both you and your employees. They allow them to interact with people who otherwise would not have time to do so. By doing so, they can capture their attention and provide a unique opportunity to educate them.
Various educators and speakers come from prominent brands that have spearheaded their successes. Listening to their advice, experiences, and learning lessons is a great way to improve your business while keeping up with the latest information on what's happening in the industry. In addition, learning from them can enlighten you on the necessary skills and qualifications that your employees need to enhance your business processes.
Many people think that education is only a part of the trade show experience. While educating attendees about your product or service is good, it's also important to remember that they also learn about their business needs that they may not necessarily be aware of.
When it comes to trade shows, education is a two-way street. While you're explaining how your product can solve a particular business need, the attendees are also learning about the business goals of their chosen industry.
Trade shows and branded events are important because they influence consumers' intent to purchase goods. According to a survey by Statista, 74 percent of responders said they were more likely to buy products they'd seen at a trade show.
Attending Can Bring Brand Awareness to Your Business
Trade shows help businesses grow their brand awareness and attract new customers. One of the best ways to connect with your brand is by wearing merchandise that displays your brand logo. This strategy will help other visitors easily recognize who you are and what kind of product or service your business can offer.
Network with Possible Customers and Partners
B2B marketing can be very challenging to participate in, narrowing the field even further. Many gatekeepers are devoted to keeping the cold calls and advertisers at bay. One of the essential reasons trade shows are so important is that they allow attendees to network with other business people in their industry.
Through trade shows, businesses can connect with consumers and suppliers in one place. This helps them collaborate on other projects and opportunities, and it brings together various industry segments in one place. Attending a trade show is a great way to connect with potential customers and get on their radar screen. It also allows you to connect with others looking for the same product or service.
If you're a retail business looking to connect with other professionals in the same industry, the NRF 2022 Big Show is happening from January 16 to 18 in New York at the Javits Center. SimpleVoIP will be attending the event as an exhibitor, and we'd love to have you with us!
Learn more about the event and promo!