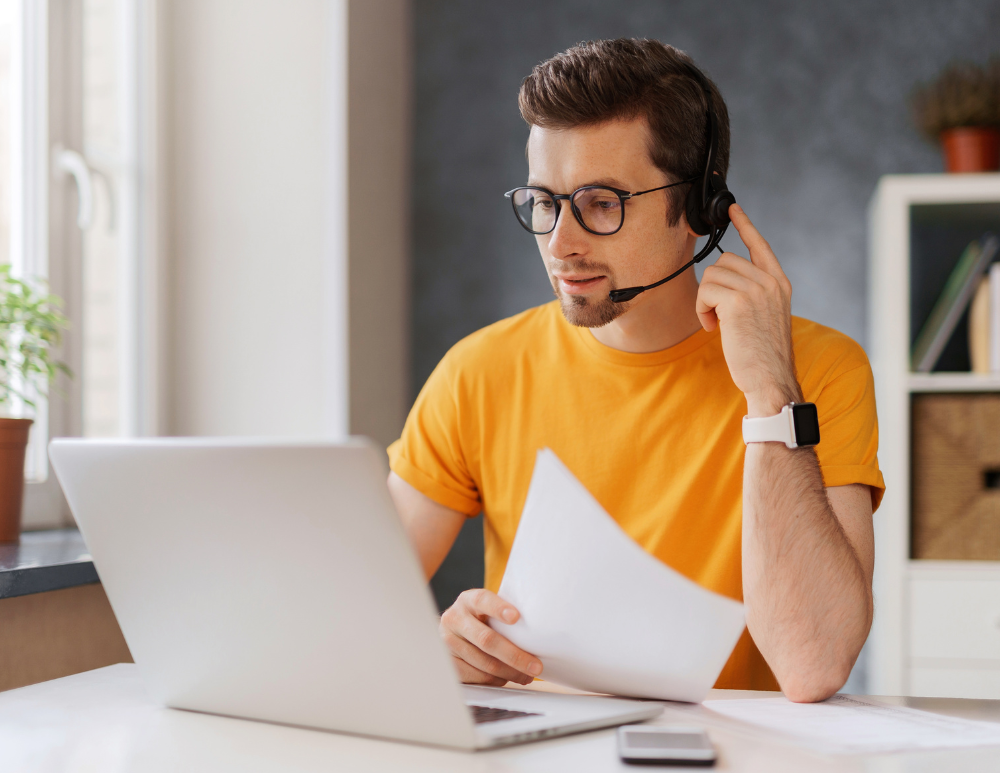 Digital Transformation Trends: Cloud Communications
The increasing number of people working from home has resulted in the need for more flexible work arrangements. Despite the various layoffs on Linkedin, employees still choose remote work over higher pay for in-office work.
Also, despite the increasing number of return-to-office plans, many employees are still unwilling to accept anything less than flexible work arrangements. According to a
survey conducted by Morning Consult
, over 39% of workers said they would consider quitting their jobs if their employers didn't provide them with the necessary flexibility.
The number of workers demanding flexible work arrangements has increased significantly among Gen Z and millennial employees. This new expectation is expected to significantly impact talent recruitment and retention. As a result, many companies are now looking to attract and retain the best talent by providing them with remote work.
A
survey conducted by McKinsey & Company
, provides a comprehensive view of how flexible work affects the lives of American workers. It surveyed 25,000 individuals in spring 2022. The most significant figure that emerged from the survey was the 58% of Americans who said they have the option to work from home at least a day a week, while 35% of respondents said they could work from home five days a week.
The Rise of Cloud Communications
The traditional return-to-office strategies and plans are no longer feasible. In fact, according to Harvard Business Review, many employees now consider the physical office a social amenity instead of a mandatory part of the workplace, which is why the rise of cloud communications has led to a paradigm shift in how work gets done.
The emergence of remote work has led companies to use new strategic tools and methods for their employees. For decades, digital transformation has only been a "nice-to-have" for many businesses. However, as technology and remote work continue to triumph, companies must now prioritize how they operate to keep up with the new normal. So whether you have a small or large business, a cloud-first strategy is necessary to compete and win.
Due to the evolution of cloud communications, businesses can no longer take a half-in, half-out approach. Instead, they need a complete overhaul of their infrastructure to keep up with the changes brought about by technology.
According to
Metrigy Research
, the adoption of cloud communications is expected to reach 70% by 2023. This is due to the increasing number of organizations that are focused on the long-term technology solutions that will enable them to transform their customer experiences.
Implementing a Cloud-First Strategy
Before implementing a cloud-first strategy, you must understand the factors affecting your business's digital transformation journey.
A cloud-first strategy is not only beneficial for your business; it also brings a whole new dimension to your IT capabilities. With the ability to connect your systems and data in the cloud, you can now manage your entire organization more flexibly and efficiently.
Connecting all of your systems and data in the cloud is a key component of digital transformation. It allows you to keep track of all the changes in your organization and provide a single source of truth. Because all of your systems and people are connected, you can now seamlessly move from one task to another without having to interrupt your business operations. You can start implementing new features or add new users, or automate certain functions.
The Benefits of Cloud Communications
According to
Gartner
, the IT spending market is expected to grow in 2022 as businesses recover from the pandemic. The communications services industry is expected to be the biggest contributor to this growth.
Aside from lower office costs and providing employees the flexibility to work from home, remote work also offers employees higher satisfaction with their jobs. For example, a survey done by Lending Tree shows that 68 percent of workers prefer working from home over in-office.
One of the most important factors businesses need to consider when implementing this arrangement is the availability of cloud-based communications. With the availability of cloud-based communications tools, businesses can now provide their employees the flexibility to work from anywhere and collaborate with their clients and other stakeholders remotely.
Microsoft Teams is Everywhere
According to a survey conducted by Morgan Stanley, over half (54%) of organizations have adopted Microsoft Teams, and this number is expected to increase by 75% by 2025. With that in mind, we at SimpleVoIP have created an MS Teams integration that lets customers use the team's native dial pad as a softphone backed by our company.
By creating a direct route between our network and Microsoft Teams, we have activated the telephony capabilities in Microsoft Teams as a softphone, enabling Teams users to make and receive calls without changing their phone system or leaving the Teams UI. Keep your SimpleVoIP-powered functionality, but add Microsoft Teams as a softphone option.
Integrating cloud-based communications tools allows businesses to improve not only their employee experience but also their customer experience. These tools will help them comprehensively understand their customers' experiences.
With the ability to integrate multiple systems into a single platform, decision-makers can easily visualize what they need to improve to provide 100% customer satisfaction. We tailor UCaaS and other voice and data network solutions for the needs of many distributed enterprises, making it simple to deliver excellent customer experiences.
Our utmost priority is to reduce the complexity of your voice and data networks and streamline management and support. So if you're interested in learning more,
reach out to us
, and we'd be more than happy to provide you with a free consultation.