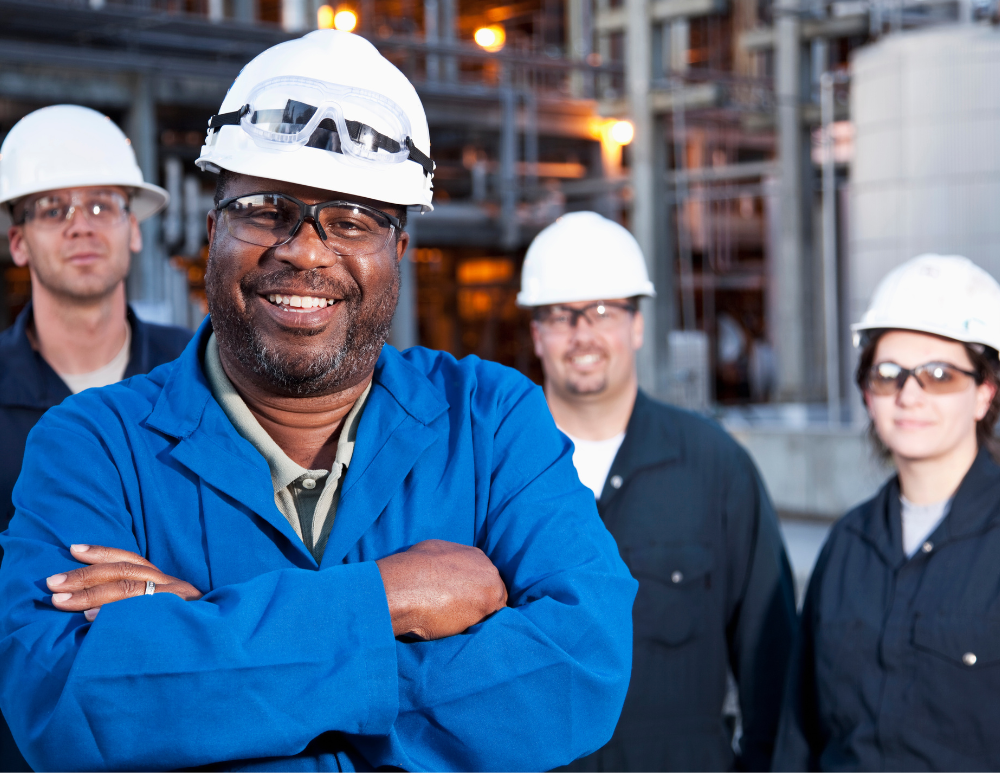 Enhancing Business Efficiency: Connecting the Shop Floor to the Top Floor with Cloud Technologies
Posted By:
Arisa Himmelein
In today's rapidly evolving manufacturing landscape, companies face a multitude of challenges, including supply chain disruptions and staff shortages. To address these pressing issues and enhance customer satisfaction, organizations are increasingly turning to advanced technology solutions, such as artificial intelligence (AI), machine learning, and cloud-based communications.
But, one of the most crucial aspects of overcoming these challenges is bridging the communication gap between upper management and shop floor workers. By fostering effective communication, organizations can significantly improve productivity, safety, teamwork, conflict resolution, collaboration, and employee engagement. However, hourly workers, who constitute a substantial portion of the manufacturing workforce, often struggle to access timely communication.
To overcome this hurdle, a digital-first approach is essential for creating an inclusive environment that empowers and connects all employees. By leveraging smart devices and mobile solutions, organizations can ensure that their workers have the tools they need to succeed.
Adopting cloud-based integrated systems for service, sales, and marketing is key to achieving a seamless customer experience. By replacing outdated legacy systems with cutting-edge cloud technology, companies can enhance their organization's overall intelligence and sustainability.
SimpleVoIP offers a comprehensive cloud-based solution that connects employees on a single platform, driving productivity and streamlining communication. The platform's intuitive auto-attendant features save time by addressing repetitive inquiries and frequently asked questions. Envision a scenario where your organization's communications are streamlined across all levels, connecting employees with suppliers, customers, and distribution channels for a seamless customer experience.
SimpleVoIP's cloud-based solution effortlessly links top-floor and shop-floor employees, tailoring user experiences to bridge the gap between conference rooms, alarm systems, DECT, and Microsoft Teams users. This robust platform not only enhances overall productivity but also enables business leaders to rapidly disseminate messages to employees, customers, and suppliers.
For those utilizing any device from the Yealink W70 cordless phone family, the
Push-to-Talk (PTT) feature
is a game-changer. Designed to facilitate quick and easy calling without dialing a number or waiting for a response, this innovative feature is invaluable in fast-paced environments.
PTT is a communication feature reminiscent of walkie-talkie functionality, enabling users to communicate instantly with one another. By pressing a button on their cordless Yealink device, users can speak and then release the button to listen. This efficient communication method is ideal for industries like manufacturing, retail, hospitality, transportation, and construction, where rapid response times are critical.
SimpleVoIP's cloud-based platform not only guarantees business continuity, flexibility, and security but also combines voice, text, contact center, and enterprise-grade API solutions into one comprehensive platform to optimize operational efficiency. By harnessing the power of SimpleVoIP's cutting-edge solutions, organizations can navigate the challenges of modern businesses and emerge as leaders in customer satisfaction and operational excellence.
In conclusion, overcoming the challenges of modern manufacturing requires embracing innovative technologies and adopting a digital-first approach. By leveraging cloud-based solutions such as SimpleVoIP, organizations can bridge communication gaps, improve productivity, and ensure a seamless customer experience.
These advanced tools empower employees, foster collaboration, and optimize operational efficiency, ultimately positioning businesses for success in today's competitive landscape. By staying ahead of the curve and embracing the latest solutions, companies can thrive in the face of adversity and secure their place as industry leaders.
Learn more about how we can help you unify your business communications by
reaching out to us!