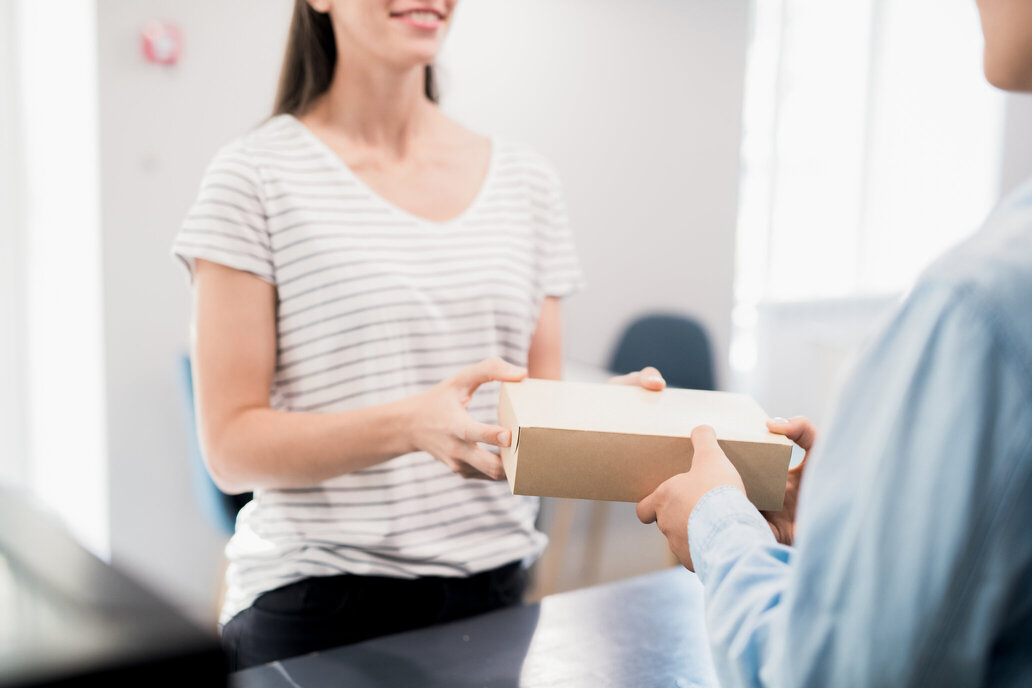 Phone Systems for Restaurants Need SMS Messaging for Curbside Pickup
From a customer perspective, ordering food from a restaurant is now easier than ever. App-based delivery services make ordering off a menu as simple as pressing a few buttons on a phone – in only a couple of minutes, food will be delivered straight to their door, or driving a short distance to pick up their meal. With the recent pandemic, ordering ahead has taken on greater significance – it not only keeps your customers safe, but your kitchen staff as well. For any restauranteur who has had to deal with sick staff, keeping employees healthy now has an even greater weight. As COVID–19 continues across the US and the world, restaurant customers are likely to feel comfortable and safe with the option of curbside pickups. Picking up from the curbside gives customers a reason to go out without leaving their cars. Because of this reason, restaurants across the US are adding and expanding their capabilities to offer curbside services. A recent
report
states that more customers will prefer curbside pickup services from restaurants even after dining rooms fully reopen. The importance of offering seamless and contactless curbside pickups is more than just a fad – it is the future of food. Even fine-dining restaurants have had to adapt to this new trend. When done right, curbside pickup solutions can offer an efficient and safe dining experience to your customers. Nobody is disputing how important this is for restaurants – the real question is whether restaurants are seamlessly providing this service. The foundation for offering successful pickups is how clearly customers can communicate with your business team throughout their phone. SMS messaging features like the one offered through SimpleVoIP's restaurant phone service helps streamline the relationship between the customer, the pickup driver, and the restaurant by making this seamless and simple.
Why text messaging for managing curbside pickups is essential
Why should you combine curbside pickup and SMS? In short: simplicity. While it goes without saying that most of us are glued to our phones, many of us are actually averse to picking up calls thanks to the large amount of spam calls we are fielded with each day. Many people will ignore calls from unknown and unlisted numbers – even when it's a delivery driver waiting outside of their home! Texting cuts through the noise – you feel a buzz in your pocket, and the message you need to receive is immediately available. It doesn't require a customer to download an app, and it is their preferred form of communication. Better yet, texting is affordable and implementing a business text messaging solution for your restaurant is quick and easy. Business text messaging simplifies the life of your consumers so that they can place an order online, pick up their order with minimal hassle, and improve your restaurant's curbside pickup experience. The return to in-person dining is certain, but the changes that we have experienced thanks to the pandemic are likely to retain a foothold in the industry for a long time. Restaurants need the tools to adapt and scale quickly with the changes that are likely to occur in the next couple of years – SMS messaging keeps you ahead of the game while
responding directly to customer needs
. To help you enhance the quality and efficiency of your curbside carryout services, SimpleVoIP has launched its business text messaging app.
SimpleVoIP: VoIP for restaurants for enhancing curbside pickup experience
At SimpleVoIP, simplicity is the name of our game – we understand that the success of a restaurant depends on the customer experience whether they choose to dine in or eat out. Our cloud-based phone systems for restaurants are more than just a way to take orders – we have designed over 40 features specific to the industry such as auto-attendant features, minimal downtime, and a mobile app that are a perfect pairing for smaller restaurant establishments. A phone service needs to target every single aspect of the customer experience – trends point to mobile pickup and delivery being high among them. Our SMS messaging is one of many features included with our service that makes us an all-in-one solution to customer communication. The success of your restaurant doesn't depend solely on the quality of your food, polite staff, or getting orders to customers on-time – it means seamlessly integrating all of these things into an experience that keeps people coming back to buy your food. How can SimpleVoip help?
Contact us today
to learn more about our offerings.