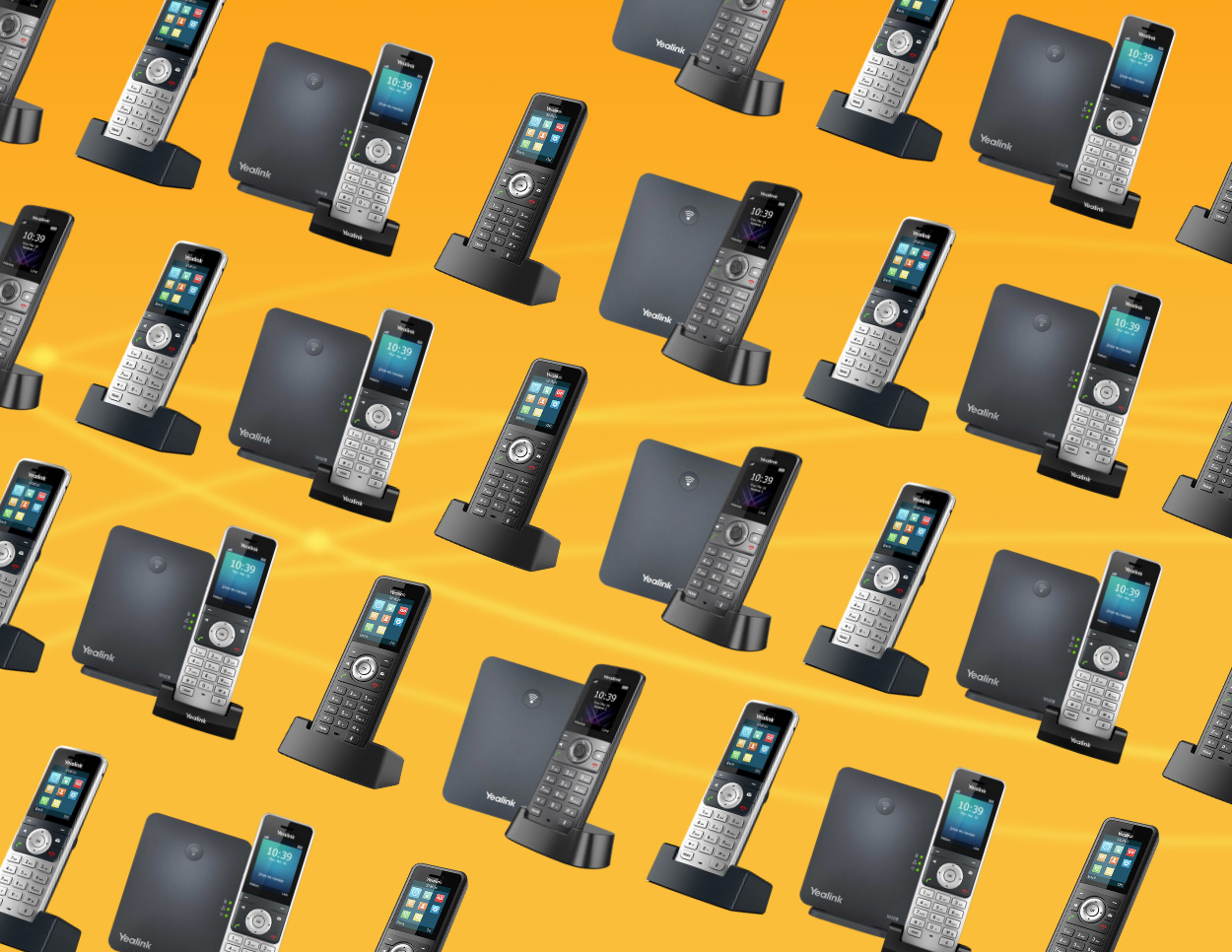 Push-to-Talk: A Must-Have Feature for Busy Retailers and Restaurants
Posted By:
Arisa Himmelein
Hey there! Have you heard of Push-to-Talk (PTT)? It's a super cool feature that allows you to communicate with your colleagues in a walkie-talkie-like manner!
If you own any device from the Yealink W70 cordless phone family, including headsets, you can use the PTT feature to make calling quick and easy without dialing a number or waiting for a response. This feature is handy in busy environments like logistics, construction, retail, and restaurants, where tasks must be completed quickly and efficiently.
Push-to-Talk (PTT) is a communication feature that allows users to communicate instantly with each other. The PTT feature is similar to how a walkie-talkie works, but you can use it on your cordless Yealink device, where users press a button to speak and release the button to listen. The feature is designed to make communication quick, easy, and efficient. PTT is handy in fast-paced environments such as retail, hospitality, transportation, and construction.
One of the biggest benefits of PTT is that it saves time. In busy environments, employees need to communicate quickly and effectively to keep up with the pace of work. With PTT, employees can communicate in real time without the need to dial a number or wait for a response.
Another benefit of PTT is that it is easy to use. PTT devices are designed to be user-friendly, with large buttons and simple controls. This makes it easy for employees to communicate quickly and efficiently without complex training or instruction.
There are two ways to use PTT on your Yealink cordless device: PTT meeting and Direct Push-to-Talk.
PTT meeting is like a conference call, where one user initiates the meeting and others can join. Users must first long-press the Mute button to enter PTT mode and then press the Lock soft key to initiate the meeting. When prompted, other handsets or headsets can join the meeting by pressing the Enter soft key.
Direct Push-to-Talk is like an open channel where anyone can enter PTT mode and participate in the conversation. For Direct Push-to-Talk, a user can long-press the Mute button to enter PTT mode, listen to the channel, and then long-press it again to talk.
How Push-to-Talk Works in Different Work Environments
PTT is also beneficial for collaboration and teamwork, particularly in industries where employees are frequently on the move or working in different locations. For example, in industries such as transportation and logistics, PTT can be used to coordinate work among teams. This can include tasks such as coordinating delivery schedules, tracking the location of vehicles, and communicating with drivers.
In retail environments, PTT can help employees work together more efficiently in different departments or locations. For example, if a customer is looking for a particular item that is out of stock, an employee can use PTT to quickly and easily ask if the item is available in another department.
In a restaurant environment, PTT can streamline communication between the kitchen and the front-of-house staff. For example, if a table of 10 people comes to the restaurant, the server can quickly use PTT to inform the kitchen to prepare the orders. This helps ensure that customers receive prompt and efficient service.
PTT can also help improve workplace safety. For example, if employees notice a spill or other hazardous conditions, they can use PTT to quickly and easily alert other employees. This can help to prevent accidents and injuries.
Choosing the right PTT device is essential to get the most out of the feature. There are different types of PTT devices available, ranging from simple walkie-talkies to more sophisticated devices that can be used with smartphones and other mobile devices. We suggest using the W70 cordless family because of its comprehensive features! Some devices also include features such as GPS tracking and text messaging, which can be particularly useful in industries such as transportation and logistics.
PTT is a valuable tool for businesses in various industries, providing a fast and efficient way for employees to communicate with each other. Using PTT, businesses can improve communication, collaboration, and safety across all locations. PTT is also cost-effective, utilizes existing network infrastructure, and can be used on various devices.
In addition to its many benefits, PTT is also evolving rapidly. The latest PTT devices come with advanced features such as noise cancellation, multiple talk groups, and integration with other communication tools such as email and text messaging. These features make PTT even more useful in the fast-paced world of modern business.
Experience the benefits of instant communication in your workplace with SimpleVoIP.
Get in touch with us
today to find the perfect communication solution for your business needs!