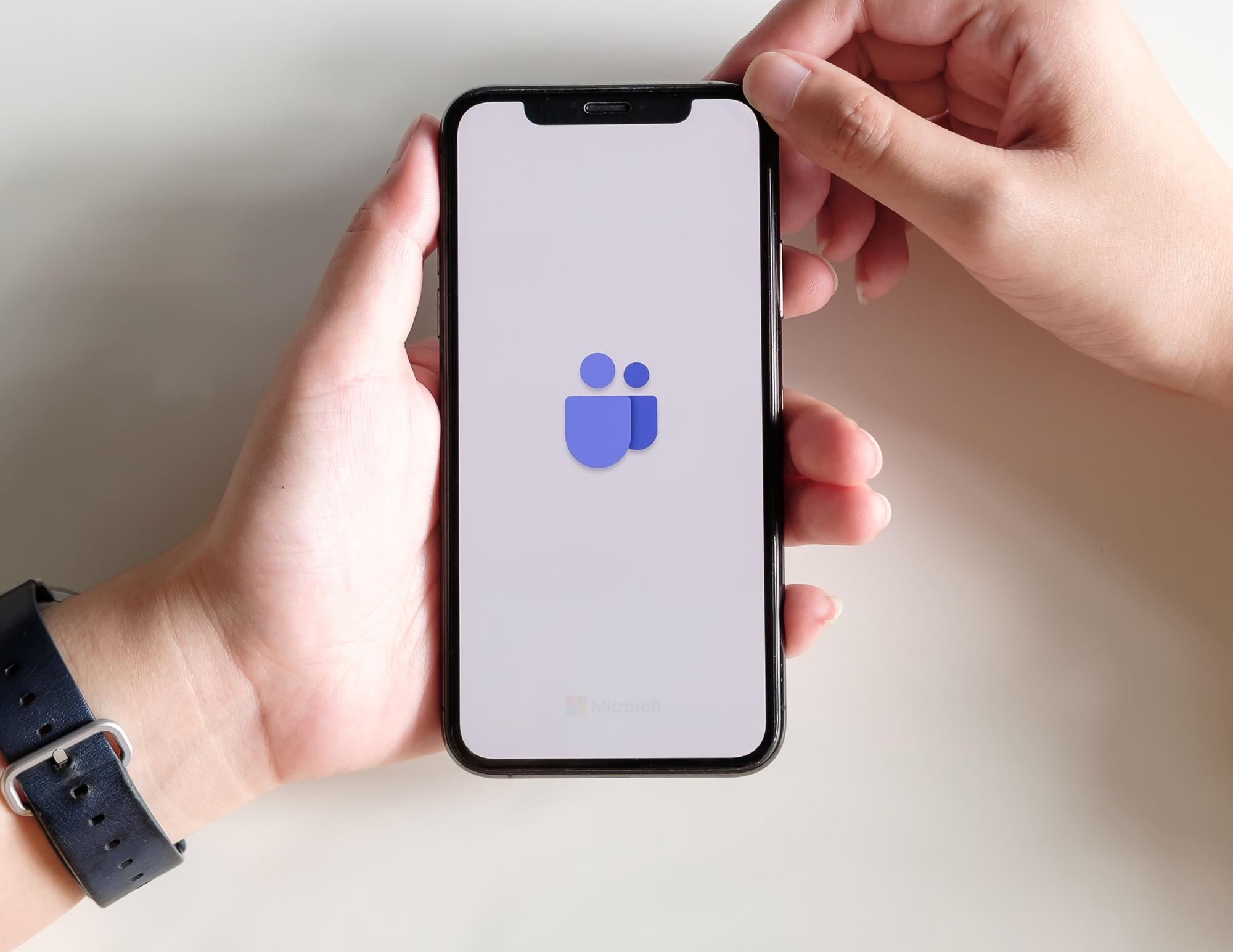 SimpleVoIP and Microsoft Teams Integration
It's no wonder that Microsoft Teams has been one of the front-runners with companies that offer remote and hybrid work environments. It's a suite of apps that allows users to communicate and collaborate across their organization. It's designed to be used by teams of all sizes, with features that help them stay up-to-date within their company. SimpleVoIP is a UCaaS provider that allows businesses to improve their communication with customers and employees. Through its integration with Microsoft Teams, SimpleVoIP users can now use their Microsoft account to log into the platform and then access all aspects of their phone system through an easy-to-navigate interface.
This collaboration between SimpleVoIP and Microsoft Teams allows users full access to their cloud on their mobile devices and laptops.
SimpleVoIP's cloud-based phone system and Microsoft Teams have several benefits. This collaboration between SimpleVoIP and Microsoft Teams allows users full access to their cloud on their mobile devices and laptops. Additionally, they can make and receive calls from their mobile devices or laptop, use their office phone sets from home, access call history, presence status, etc., from within the Microsoft Teams app on any device.
Offer Carrier-Grade Telephony to MS Teams Users
Get the convenience of Microsoft Teams with the resiliency and reliability of the SimpleVoIP platform. SimpleVoIP offers an automated tool that enables you to add the Microsoft Teams dial pad as another phone option. With our MS Teams integration, your customers can use the native dial pad within the Teams app as a softphone backed by SimpleVoIP. By creating a direct route between our network and Microsoft Teams, we have activated the telephony capabilities in Microsoft Teams as a softphone, enabling Teams users to make and receive calls without changing their phone system or leaving the Teams UI. Keep your SimpleVoIP-powered functionality, but add Microsoft Teams as a softphone option.
This integration provides the ability to:
Make outbound calls and receive inbound calls with the native dial pad in Microsoft Teams.
Receive SimpleVoIP notifications within the Microsoft Teams UI
Customize softkeys with Feature Codes to incorporate VoIP features into the Teams dial pad
Enjoy the call flows, apps, and other essentials tools you already use with SimpleVoIP
Keep Microsoft Teams as your Unified Communications client
MS Teams Overview Required Licenses:
SimpleVoIP Teams Integration License, per user
Microsoft Teams Phone Standard license, per user (included with E5 or optional add-on)
SimpleVoIP allows for seamless integration with all Yealink devices, allowing remote workers to continue using office headsets at home.
SimpleVoIP allows for seamless Microsoft Teams integration with all Yealink devices, allowing remote workers to continue using them at home. This means that you can use your existing desk phones and SIP trunks when you're working remotely and take advantage of the same features - like call transfer, call forwarding, and more - that you're used to in the office. Here are some of the latest Yealink devices that are perfect for this setup:
Yealink WH66
Yealink WH63
Yealink MP54
Yealink MVC960
Users will also be able to control all aspects of their SimpleVoIP phone system via Microsoft Teams, including call history, present status, and audio conferences. In addition, this new integration enables users to make calls directly from Teams by clicking on the client's contact card or through a chat message. Finally, the integration of SimpleVoIP into Microsoft Teams provides easy access for remote workers that use an office headset and Yealink devices who want to answer calls from anywhere in their office or home.
The integration of SimpleVoIP's service with Microsoft Teams is an exciting step forward for its users.
The evolution of technology has consolidated communication tools into a single app, which we can access through a desktop or smartphone. SimpleVoIP allows users to combine MS Teams and SimpleVoIP features into one app, preventing users from constantly switching from one app to another.
The rise of work-from-anywhere policies has been attributed to the increasing number of organizations shifting to remote work. As a result, workers were expected to use various collaboration applications to communicate with their team members and customers. For instance, an employee might use a separate phone to reach out to customers, then use their laptop to send and receive messages to their co-workers, participate in a video conference, or make calls.
Despite the various changes that have occurred in how people work, it's still important to remember that communications strategy is still essential to every organization. New ways of working are here to stay, and they will have an impact on how people interact with each other for a long time.
One of the most important factors businesses consider when implementing work from anywhere policies is the availability of convenient and cost-effective communication tools. For example, although it's easy to use Microsoft Teams for chatting, it can also be very costly to use it for calling. Therefore, most organizations will need a third-party routing service provider to use Microsoft Teams, such as SimpleVoIP.
This collaboration between SimpleVoIP and Microsoft Teams is a significant step forward for the service, as well as for its users. By allowing them full access to their cloud on mobile devices, laptops, and even iPhone and Android smartphones, the partnership enables remote workers to continue using office headsets at home. In addition, this means that all aspects of your SimpleVoIP phone system can be controlled through Microsoft Teams and vice versa. So, let us know if you're interested to learn more! we'll be more than happy to provide you with a
free consultation.