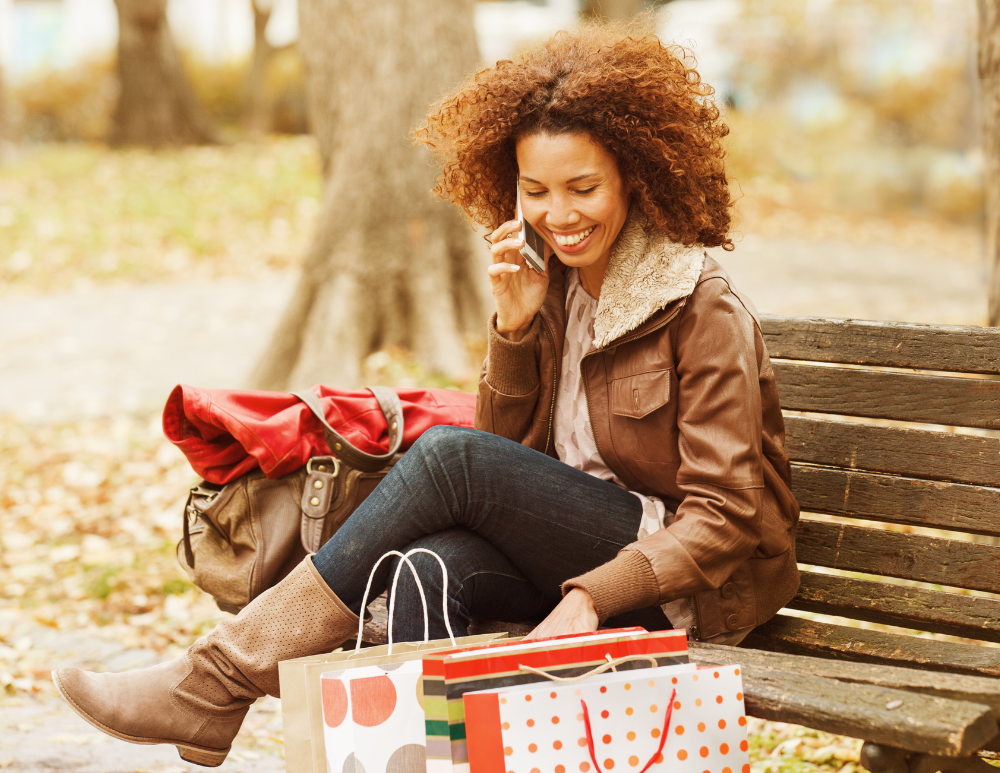 Top 5 Facts About 2022's Holiday Shopping Season
Retailers have been offering holiday deals starting as early as October to adjust to consumer buying trends that have erupted in the past couple of months. With inflation at its highest in several decades, consumers are now looking for deals to prepare for the holiday gifting season earlier.
Why start in October?
To meet the demand of their customers, retailers have started adjusting their marketing and promotion schedules. For many, this can mean launching holiday sales earlier or knowing that sales are more important to consumers due to higher living costs.
The NRF and Prosper Insights & Analytics' annual survey in September revealed that almost 60% of holiday shoppers consider promotions and sales more important now when it comes to buying gifts. This figure is up from 48% in September 2021.
What can we expect during Black Friday and Cyber Monday?
Cyber Monday and Black Friday are the five-day holiday shopping events that start on Thanksgiving Day and continue through the following Monday. They are typically some of the busiest days of the year as consumers shop for various items online and in stores.
A survey conducted in September 2022 by the National Retail Federation and Prosper Insights & Analytics revealed that 45% of holiday shoppers plan to buy in stores on Black Friday.
For many consumers, Thanksgiving weekend shopping is a tradition they look forward to each year. It's also a time to spend with family and friends. With the COVID-19 pandemic taking a back seat this year, many consumers are more likely to embrace pre-pandemic ways of celebrating.
How is inflation affecting consumers' spending habits?
Despite the rising cost of living, many holiday shoppers still plan to prioritize holidays and celebrations. Most said they would still go shopping for gifts but buy them early or cut back on other purchases to adjust to inflation.
The NRF and Prosper Insights & Analytics survey revealed that 62% of holiday shoppers agree that spending on gifts and celebrations is important. Most of the sentiments of these consumers were that they would do anything they needed to do to ensure that their loved ones were happy.
Although a majority of holiday shoppers still plan on spending on gifts, almost half said they don't have enough money to cover these expenses. As a result, most have resorted to other ways of supplementing their income by incurring credit card debt, dipping into savings, and using services such as buy now, pay later, and selling assets.
How will hiring and employment be affected this year with inflation being so high?
Despite the slow start to the holiday season, the retail industry is still experiencing robust employment levels. In August, the sector added 44,000 jobs, which was the highest number in five years. Over the past two years, retail jobs have increased by over 800,000.
Retailers and delivery companies have been hiring thousands of workers to prepare for the holiday season. This year's hiring is expected to reflect that many of last year's seasonal workers have become permanent employees.
Retailers have strengthened their mitigation strategies for supply chain disruptions.
Early in the planning for the holiday season, retailers started to implement their supply chain management strategies from the supply chain disruptions we've encountered over the past two years.
Some retailers moved up their shipping schedules to ensure that their products would be available during the holiday season. Others shifted their operations to the Gulf Coast or the East Coast to avoid potential delays at West Coast ports due to the ongoing labor contract negotiations.
If you're looking to prepare for the holidays like most retailers, SimpleVoIP can help your business by setting up voice automations and auto-attendant features to let consumers know your current deals and promotions. Get your retail business holiday-ready with several features, customizations, and integrations to prepare you for the busiest shopping months.
We are highly experienced working with several prominent retail brands, so you can be assured that you're in good hands with SimpleVoIP!
Reach out to us
and learn more about how we can help your retail business thrive.