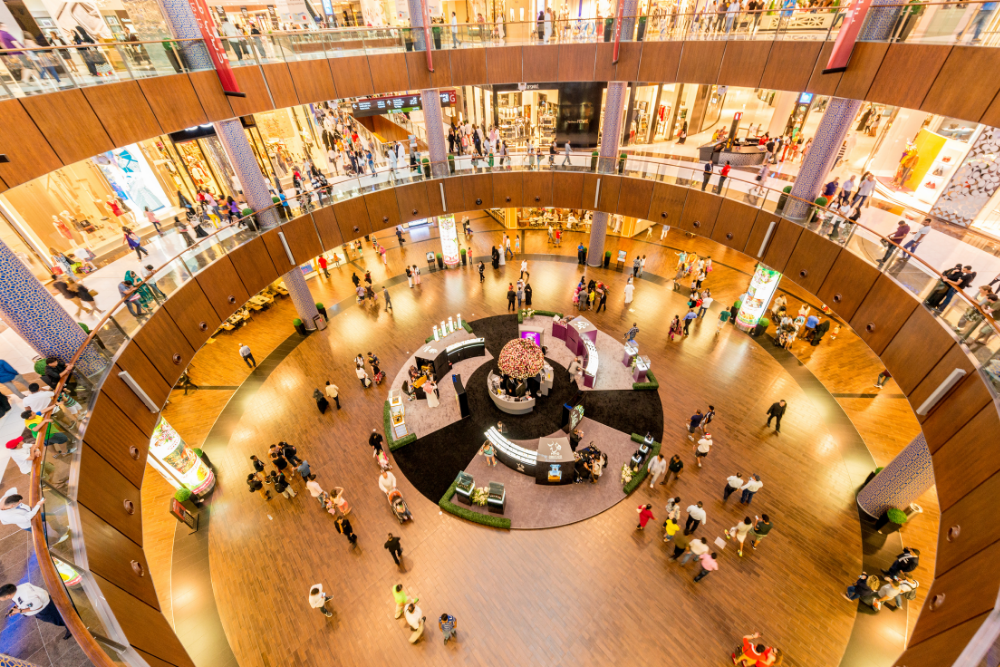 Why VoIP Makes Sense for Businesses with Multiple Locations
Posted By:
Arisa Himmelein
Managing a business with multiple locations can quickly spiral into a logistical disaster, especially if you don't have the right tools to help you. One essential element that needs much investment and planning is telecommunications.

You need a provider that can unify your communications and easily help you make bulk changes to multiple locations in two clicks, and SimpleVoIP can undoubtedly help you do that. However, before we delve further, let's talk about what VoIP is and what it can do for you.

VoIP is a type of communication system that uses the latest technology to provide high-quality audio and visual communications. It works seamlessly with most existing equipment and is very easy to use. Aside from handling various calls, VoIP also comes with various other features that make it a more cost-efficient alternative to legacy systems.

Enterprise VoIP phone systems are becoming more prevalent in businesses. They are used for several reasons such as reducing costs, improving efficiency, and reducing time handle on calls. Beyond making calls, VoIP solutions also allow businesses to communicate through numerous channels, such as SMS, video conferencing and chat messaging.

Aside from its usual features, VoIP also comes with many capabilities such as automated virtual receptionist, call analytics, mobile apps, and more that you can utilize to enhance your business operations. Instead of using an on-site server, Enterprise VoIP phone systems are hosted, eliminating the maintenance costs and headaches of traditional on-premise solutions.

Unlike legacy systems, hosted VoIP services are built-in and managed remotely. As a result, they deliver greater agility, better performance, and more resiliency. In addition, VoIP eliminates the risk of tech investment and allows you to focus your time and finances on what matters most, your customers.


VoIP is Cost-Effective
The cost of a phone line increases as you grow your business. Setting up new phone systems every time you open another location is expensive. One of the most significant advantages of switching to a VoIP service is saving an organization considerable money over the long term. VoIP technology allows you to place and receive calls over the Internet, which means you'll save on your phone bill. It also makes calls more reliable.
Scale Your Business without Incurring More Payments
VoIP helps scale your business efficiently without overprovisioning and managing your phone services. Legacy phone systems are expensive, and they don't provide you the flexibility you need for your growing business. With traditional phone systems, you would have to worry about shipping new hardware and provisioning analog phones which take weeks to set up. With VoIP, admins can add new users in only a few clicks. They can also manage phone lines and set up contact center teams in just a few minutes.
No Business Likes Unexpected Bills, So Get a Provider with One Predictable Invoice
No business likes having unpredictable expenses, and keeping tabs on several invoices for one service is exhausting. With SimpleVoIP, you don't have to worry about keeping track of all the bills that come with telecommunications. With us, you can expect one low-monthly cost invoice for all the comprehensive features and capabilities of a VoIP service provider.
Make Changes to Your Company's Phone System from One Admin Portal
Admin portals of cloud phone systems allow you to manage all of your phone systems' features and users from a single location. For example, easily set up new employees by logging into the service's admin portal. Then, you can configure all the features they need at any location without having to contact tech support.
Be Connected to Your Employees and Customers Anywhere
One of the huge advantages of enterprise VoIP solutions is providing connectivity across multiple timezones for employees and customers. VoIP gives you the flexibility to work anywhere, which is extremely helpful considering how widespread remote work is now.
Provide Customers Maximum Availability with Time-Based Routing
Customers expect businesses to provide services at their convenience, which means that availability should be a priority. Having time-based routing will allow you to reroute calls when needed.

To prevent people from reaching a voicemail box, send incoming calls to open locations. You can also set up business hour rules so that calls from different time zones are only sent to available employees. It will allow you to provide phone support throughout the day or night, and it will enable you to provide these services at a later date.
Predict Trends as They Happen with Call Analytics
Managing several locations can be daunting, especially if you don't have the tools to predict your busiest times or products you need in stock for customer demands. Call analytics for enterprises can guide you by monitoring trends that help drive you to make intelligent business decisions.

SimpleVoIP has several multi-distributed enterprises as clients, and we are experienced in providing VoIP services and solutions to large multi-location businesses. In addition, we offer customized solutions that can help your business become efficient at less than the cost of other VoIP providers.

With us, you can plan for future growth as it happens. Scale your business in a cost-effective way with all the comprehensive tools that your multi-location business needs. We specialize in making what seems complicated—simple. Because simple, efficient, and easy-to-use communication tools are what you need. For more information, contact sales@simplevoip.com!