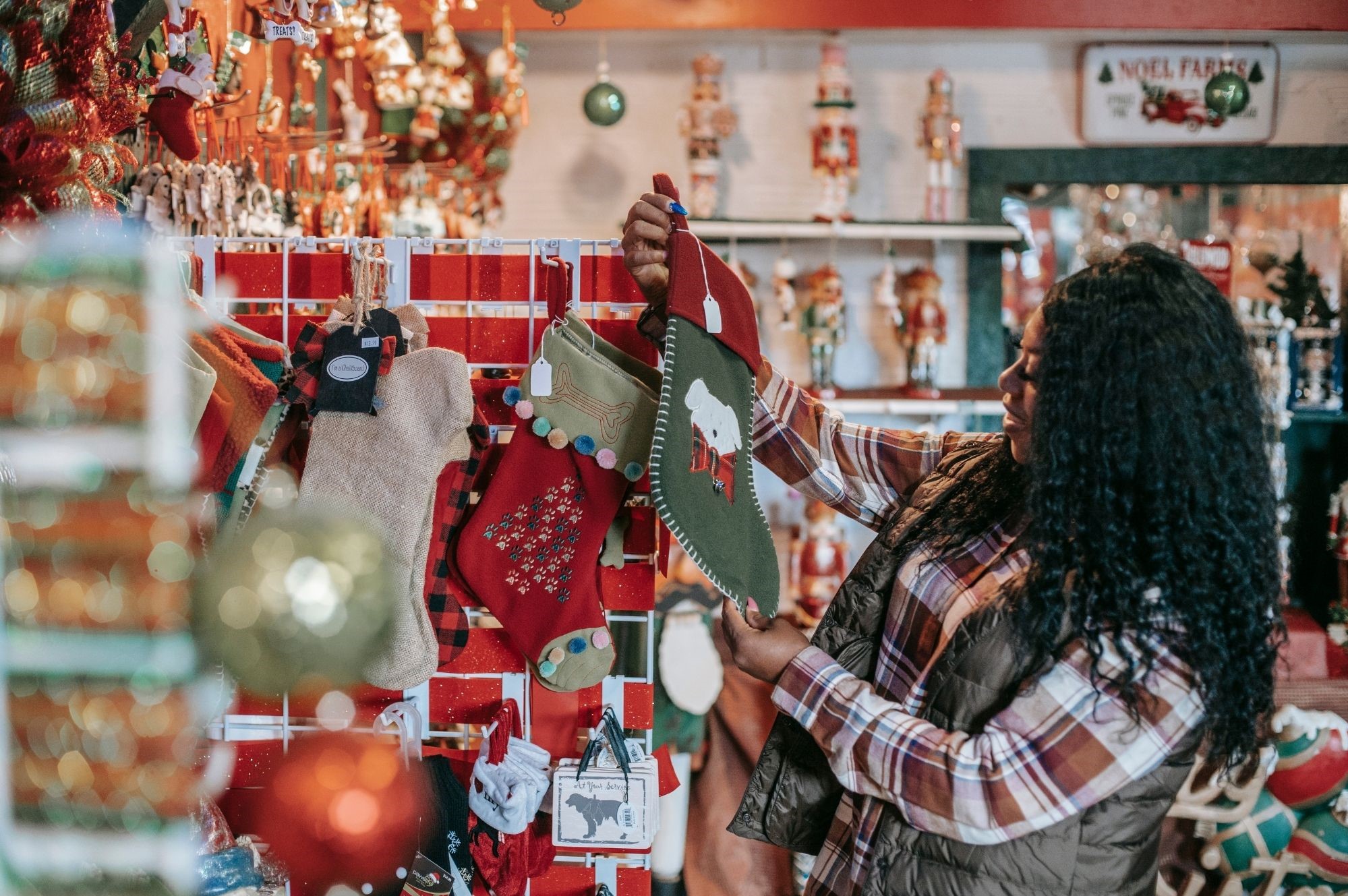 Creating Meaningful Digital Interactions for the Holidays
Posted By:
Arisa Himmelein
Today, the digital customer experience is
the customer experience
. Due to social distancing and lockdowns, businesses of all sizes and industries have had to pivot to digital communication channels to continue engaging, serving, and supporting their customers.
And, as the holidays are coming up, there is no better time to double down on creating personal digital interactions with your customers.
Companies generally respond to the need for digitalization by simply deploying new technology. But, that isn't enough—adding digital channels without addressing the digital customer journey will fail. The inconvenient truth is that technology alone will not solve the customer engagement problem.
Organizations need to go beyond the mere adoption of new technology and create human connections, the core purpose of their digital transformation journey.
What do you mean by human connections?
Audio and visual media do indeed help to humanize interactions. Still, human connection is not about simply hearing a voice or seeing a face—it's about building a rapport or a relationship.
In other words, it's not the technology itself that creates the connection. It's the people using that technology. We must remember that despite the ease of automation and AI, these are merely tools. The end game should continually establish a solid customer-first culture that fosters long-term customer relationships through personalized service.
Every company needs a game plan to meet critical objectives regarding customer acquisition, retention, and loyalty.
Why it's important to have human-like digital customer experiences
According to PwC, 82% of consumers want more human interactions from brands. But unfortunately, 59% of them also feel that when it comes to customer experience, companies have lost touch with the human element.
After all, there's nothing more frustrating for a customer than receiving templated replies that don't answer their questions or address their concerns. That's why 40% of consumers prefer speaking to a real person on the phone. In particular, when it comes to more complex issues like complaints or disputes, 80% of consumers say that getting in touch with a live service agent over chat or voice call is extremely important.
Customers also require speed—they want to be connected, fast! It's been reported that the most frustrating aspects of a bad customer service experience include long holding times and an automated system that makes it hard to reach an agent. With a lack of human connection in digital interactions, customers can feel ignored or believe that their problems can't be solved quickly and effectively. The consequences? Missed opportunities to build loyalty and trust.
Delivering Personalized Interactions
There is good news. The existing gap in digital customer experiences presents an opportunity for businesses to differentiate themselves by delivering more human-centric interactions. Here are three things that organizations can leverage to create that human touch.
Personalizing with Data
Think about it: if customers receive a generic promotional message that doesn't consider their personal purchasing history or browsing behavior and isn't relevant to their unique interests, conversion rates are bound to suffer.
Personalizing engagement is key to making customers feel seen and heard, and it is key to making sales to the next level. Did you know that 75% of online shoppers want brands to deliver personalized offers and messages, and 74% of consumers get frustrated if the content being served to them isn't relevant to their lives? On the other hand, effective personalization of digital experiences can improve conversion rates by 8%.
One of our features,
Enhanced Analytics
, lets you collect vital data to help your business understand the trends that can help you create meaningful relationships with your customers. For example, you can find out when and what time your customers need your products and services most, what they are calling about, and so much more!
Businesses can use data to drive proactive service for next-level personalization, like alerting customers in advance that their loyalty points are about to expire or sending a reminder that it's time to refill their grocery order.
The convenience and accessibility of digital engagement channels have made customers more demanding than ever. They want timely support, 24/7. For businesses, this means real-time communications—including SMS, voice calls, live chat with agents on chat apps, and video calling—are now critical to improving digital customer experiences.
But remember, having human interactions with customers doesn't automatically guarantee service excellence. Instead, businesses should use the right technologies, such as analytics, automation, and AI, to improve internal knowledge management and give agents the information they need, exactly when they need it, to deliver outstanding customer support.
Unified Communications Management
With modern consumers zig-zagging between multiple digital touchpoints, the customer journey has become more complex than ever. Yet, 75% of consumers still expect seamless experiences. This means that regardless of which channel customers are using today, it's vital that companies can pick up exactly where the conversation left off. In addition, 32% of consumers globally cite that repeating information is the most frustrating aspect of the customer experience.
Rather than having sales, marketing, or service teams optimize in isolation, it's better to bring them all together on a unified communications management platform so that they can drive customer experiences in tandem. Only by breaking customer data out of silos will organizations be able to unlock the insights they need to create truly seamless, end-to-end, long-term customer connections.
Humanizing Digital Interactions for Excellent Customer Services
The ways we engage may be evolving, but the desire to connect has always stayed the same. Technology alone can't ace customer experience—the other side of the equation needs to be a human connection. By balancing both, organizations will enable more imaginative, innovative ways to deliver customers' personalized service on their favorite channels.
Our auto-attendant, personalized hold music, and customizable greetings are great tools to mold your messages to connect with your customers. Here are some
helpful FAQs
to do precisely that! And, if you're interested in our services,
contact sales@simplevoip.com
to learn all the ways you can create remarkable customer experiences with our help.